Timico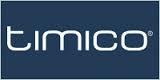 Timico is an independent service provider in the UK that focuses on delivering fully managed networks to businesses of all sizes. In addition to robust IP connectivity, Timico provides managed hosting, unified communications and mobility solutions. Timico owns and operates its own core IP network, a Tier 3 data center and is a fully licensed mobile service provider. Synergy, its award-winning UC service, is powered by Ribbons Cloud UC platform.
Cloud UC Challenge
Timico is a fast growing organization with aggressive growth plans. To better meet customer demand, they have been moving all of their services to the cloud, including UC. Timico needed a cost-effective solution to migrate their existing customer base of 13,000 businesses to the cloud as well as improve their competitive position in the UC market. They needed a UCaaS platform that would give them a competitive advantage over the seventy-five plus providers of UCaaS in the UK and complement their reputation for delivering business-class services.
Cloud UC Solution
Timico chose Ribbon's Cloud UC to assure that their existing customers would be satisfied and to create a new, differentiated, solution that will attract new customers. Timico is anxious to introduce mobility and collaboration services that help customers cost justify replacing aging PBX hardware with cloud-based services. Of course, Ribbon professional service expertise, tools, and staff have been working closely with the Timico team to manage the migration.
The Ribbon Difference
Ribbon's Cloud UC is built on the same geo-redundant Ribbon elements that already support millions of IP in carrier networks globally. Timico knows that Ribbon's Cloud UC is constantly transforming to support changing market requirements. The Timico team can focus their resources on adding new customers instead of trying to keep up with new technology and constantly trying to upgrade hardware and software in their own network.