Ribbon's CS1000 Migration Advantages
Preserve
Resuse Legacy Nortel Phones
Consolidate
Centralized session manager for multiple branch offices
Modernize
Support mobile and remove users with advanced collaboration tools
CS1000 Investment Protection
You can extend the value of your Nortel CS100 investment with Ribbon's Application Server. The Ribbon Application Server shares its heritage with the CS1000, making it possible to reuse Nortel phones while leveraging the Ribbon AS as a centralized session manager for branch consolidation. Once deployed, the Ribbon Application Server opens the door to a graceful migration, enabling new unified communications and mobility services. It's also standards compliant so it works with off-the-shelf SIP phones and network devices– eliminating vendor lock-in and reducing TCO.
The Ribbon Application Server Delivers
Investment protection by complementing exisiting Telephony solutions
Complete collaboration solution
Increased user productivity
Improved user mobility
Personalized communications
Integrated user experience with all tools from a single interface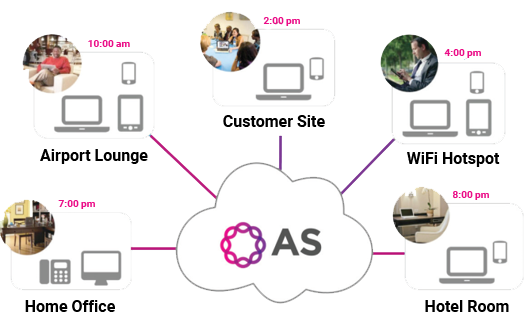 Nortel CS1000 Migration
The Ribbon Application Server works with what you have today and provides a simple path forward. You can save money now, while reducing expense and risk in the future.
Nortel CS1000 Migration Benefits
Deploy on-premises or as a cloud-based service from Ribbon's cloud, Kandy Business Solutions
Avoid "rip and replace" upgrades––migrate legacy servers over time
Wide-ranging client support including smartphones, tablets, WebRTC-compliant browsers, PCs and Macs
Leverage Ribbon's high-density G5 gateway (750+ ports) to preserve analog endpoints and legacy cabling
Avoid vendor lock-in; Ribbon solutions support SIP-based endpoints
Simple, per-user, licensing avoids hidden costs for solution integration