Bell Canada - Network Transformation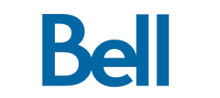 Bell is Canada's largest communication service provider for wireless and wireline voice services in 7 provinces across the country, providing Mobile phone, TV, high speed and wireless Internet, and residential Home phone services.
Market Focus:
Bell's strategy is to lead the Canadian communications industry in the scale and performance, in developing innovative, compelling services and content, and in making strategic acquisitions to capture emerging opportunities. Bell's fast fiber and mobile LTE connections powers the leading wireline, wireless, TV, Internet, media and business services, providing outstanding quality and reliability, continuing to drive increased customer usage and satisfaction.
What's New:
Bell the leading communications service provider, collaborated with Ribbon Communications to bring carrier-grade voice and Unified Communications (UC) features & functionality to their customers. As part of the transformation, Bell is able to offer additional UC services, such as collaboration, instant messaging, and presence, along with carrier-grade voice services to their customers directly.
Why They Chose Ribbon:
Bell's PSTN services utilize Ribbon Communications' family of next-generation Call controllers and media gateways to provide advanced session management, and carrier grade reliability. As a recognized global leader in Network Transformation, Ribbon's fixed network transformation products and professional services portfolio helped Bell to evolve efficiently and transform their communications networks from legacy environments to all-IP architecture running on the latest technology and software releases.
Why They Chose Ribbon's C20, G6 & G9:
Bell has hundreds of legacy DMS's in the network that spans across the country, wherein the traditional POTS services were going through a network transformation program, by transforming the core to the new Ribbon C20, G6 & G9 solutions. The primary driver behind Bell's transformation initiative was the unreliability of these aging legacy DMS's in their network, and the increasing operational challenges and expenditure from managing this legacy network.
The DMS transformation program started three years ago, with 320 DMS's spread across the network. By consolidating and removing the old gear out, with G6's and rehoming it to C20, it was a simple migration. With this solution, Bell was able to offer a complete all-IP voice services to their customers, with decreased cost to maintain it.
Business Case / Deployment Benefits:
Offering UC services, such as collaboration, instant messaging, and presence, along with carrier-grade voice services to the business customers directly were some of the primary drivers for the service providers fixed network transformation.
With Ribbon's geo-redundant solution, they have been able to significantly lower operational costs and offer advanced all-IP voice services to their customers.
Bell Canada Testimonial for Ribbon Network Transformation
Fixed Network Transformation for Service Providers