Download our SBC SWe Edge Datasheet
View the SBC SWe Edge datasheets for a detailed list of services & capacities
Cloud or Virtual Machine Deployment
Easily deploy Ribbon SBC software in multiple virtual environments
Ribbon's Session Border Controller, Software Edition Edge (SBC SWe Edge) operates natively in the Azure and AWS Cloud as well as on virtual machine platforms including Microsoft Hyper-V, VMware, and Linux KVM. In minutes, an organization can deploy a Ribbon SBC to enable Teams Direct Routing, Zoom Phone BYOC, Google Workspace SIP lInk or to connect almost any other cloud UC or contact center service to a telecom provider. Organizations get the same ease of use and robust security services without having to deploy any hardware. And, since it's deployed in virtual environments, it can scale up or down as needed. Ribbon even offers a 30-day trial license so your organization can try it out.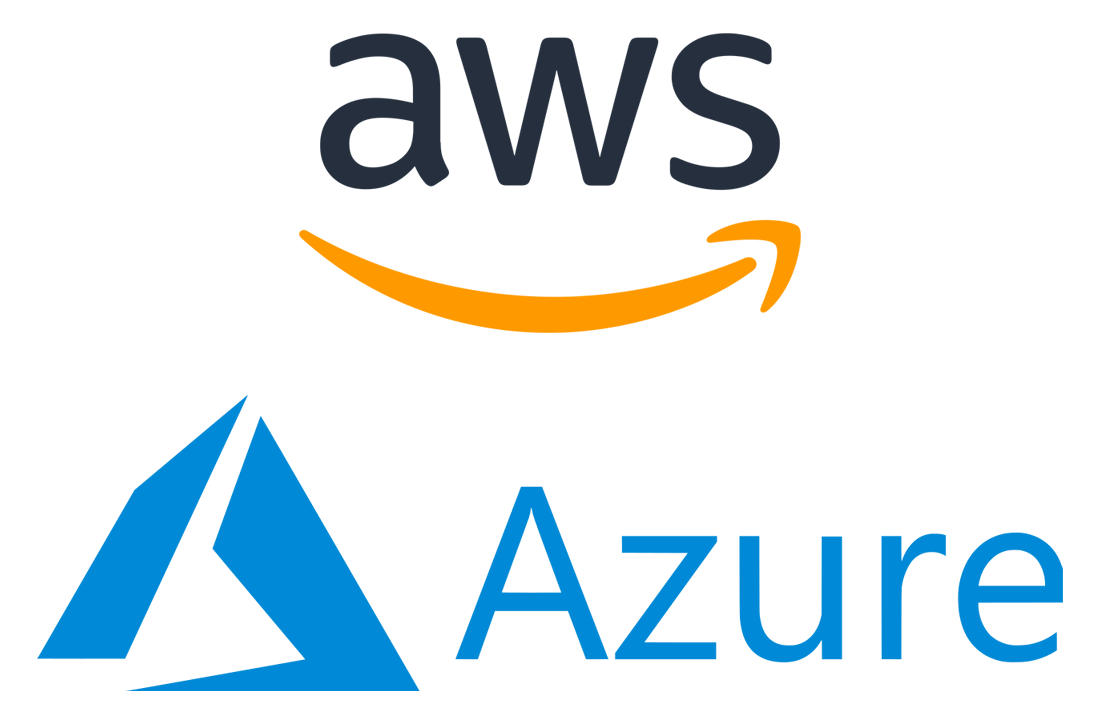 Ribbon SBC SWe Edge on Microsoft Azure
SBC SWe Edge on Microsoft Azure
Ribbon has an Session Border Controller (SBC) in the Microsoft Azure cloud that is certified by MS Teams for Direct Routing.

Microsoft Survivable Branch Appliance Support
Enable Teams users to make and receive calls to/from the public telephone network if Microsoft 365 becomes unreachable. Microsoft's Survivable Branch Appliance (SBA) capabilities are delivered as fully virtualized software in concert with the SBC SWe Edge. Microsoft's SBA services provide organizations an additional level of resiliency and peace of mind that calling services can be preserved if the cloud becomes unreachable. Microsoft SBA services are tightly integrated into the SBC SWe Edge's Easy Configuration Wizard, making set-up and administration as simple as point and click. Ribbon eliminates any SBA-related command line administration or stand-alone security certificate management. The virtual SBA software can also be deployed in concert with Ribbon's Core SBCs including SBC 5400, SBC 7000, and SBC SWe. Learn more by downloading the SBA datasheet.
Survivable Branch Appliance (SBA) for Microsoft Teams
Survivable Branch Appliance (SBA) for Microsoft Teams
Find out the details how our SBCs support Microsoft Teams Survivable Branch Appliance in your network.
Zoom Phone Local Survivability - ZPLS
Ribbon SBCs are certified to work in concert with Zoom Phone Local Survivability Software (ZPLS). Zoom's ZPLS software is deployed on-site to provide basic calling services, if the Zoom cloud is unreachable. The software works in concert with a Ribbon SBC to provide local access to telecom services (PSTN) – via locally terminated SIP trunks or using traditional analog/digital PSTN lines. The ZPLS software is deployed on a virtual server and remotely managed by Zoom to make deployment easy. If the Zoom cloud is unavailable, ZPLS enables intra-site calling (including directory-based calling). Ribbon's SBCs add PSTN access so users can place and receive calls to/from anywhere – keeping employees connected and customers happy. It's an ideal solution to assure emergency services access at schools, healthcare facilities, or any other mission-critical organization. Learn more from our Blog Post
Hardware, Software or Cloud
Visitors may notice the similarities between the SBC SWe Edge, SBC 1000, and SBC 2000, we hope so. Ribbon uses the same core software for these products so our customers can easily choose the size and deployment model that fits their environment. Each product delivers the same robust security services, ease of deployment, and media management capabilities. The SBC SWe Edge includes the option to deploy on a virtualized platform or the cloud, while the SBC 1000 and SBC 2000 provide options for physical interfaces (FXO/FWs, T1/E1, etc.) for device or PBX/ contact center migrations. The SBC SWe Edge also offers the option to be deployed in redundant pairs for high availability.
Review the chart below for more details.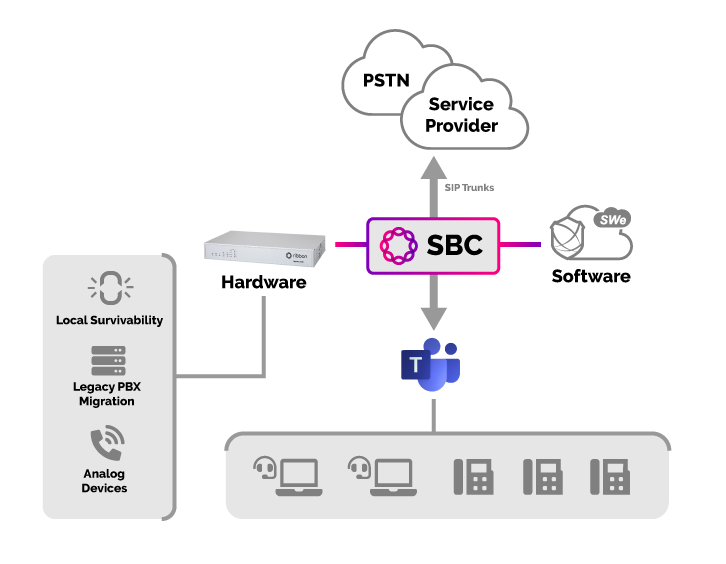 | Service Type | Software Image SBC SWe Edge | Turnkey Ribbon Appliance - SBC 1000 | Turnkey Ribbon Appliance - SBC 2000 |
| --- | --- | --- | --- |
| Microsoft & Zoom Certified | ● | ● | ● |
| Award Winning Security | ● | ● | ● |
| SIP Trunk Provider Interoperability | ● | ● | ● |
| PBX & Cloud UC Interoperability | ● | ● | ● |
| Intuitive Web Configuration Tools | ● | ● | ● |
| Advanced Call Routing Features | ● | ● | ● |
| Tones & Announcement Support | ● | ● | ● |
| Comfort Noise & Silence Suppression | ● | ● | ● |
| Network Jitter Compensation | ● | ● | ● |
| Music on Hold | ● | ● | ● |
| Transcoding | ● | ● | ● |
| Microsoft SBA Support for Local Branch Survivability | ● | ● | ● |
| Purchase Model | One-time Purchase | One-time Purchase | One-time Purchase |
| Support Contract | Annual Purchase | Annual Purchase | Annual Purchase |
| Maximum Users | 5000 | 600 | 1000 |
| Maximum Concurrent Calls | 1000 | 192 | 600 |
| T1/E1/ or BRI Ports (connect legacy PBXs) | Local gateway required | Up to 4 T1/E1 or 12 BRI ports | Up to 16 T1/E1 – 2 x 8 T1/E1 spans |
| FXS Ports (analog phones, fax, etc.) | Local gateway required | Up to 24 FXS ports | Up to 48 FXS ports – 2 x 24 ports |
| FXO Ports (analog lines for emergency calling, etc.) | Local gateway required | Up to 12 FXO ports | Local gateway required |
| | More on SBC SWe Edge | More on SBC 1000 | More on SBC 2000 |
Managing Ribbon SBCs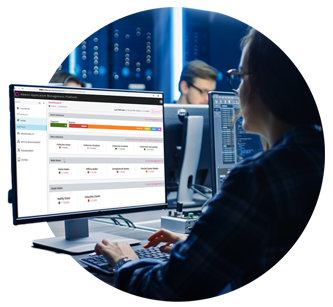 Ribbon's SBCs are managed from a centralized Ribbon Application Management Platform (RAMP) offering a complete Fault, Configuration, Accounting, Performance, and Security solution. Delivering intuitive, reliable, scalable, and automated management, an enterprise can quickly configure multiple Ribbon SBCs, identify and remediate issues, deliver improved customer experience, and reduce operational costs.
Ribbon Application Management Platform manages SBC appliances, as well as software-based SBCS, deployed locally, in a private cloud, or public cloud. The platform itself is designed using cloud native principles and can also be deployed in multiple data centers and public or private cloud environments in standalone or high availability configurations, including options for geographic redundancy.
Download our RAMP Datasheet
Stone Brewing Deploys Ribbon SBC
Stone Brewing Deploys Ribbon SBC
When COVID-19 shut down of their offices, Stone Brewing rapidly rolled out Microsoft Teams Direct Routing using a Ribbon SBC, deployed in Azure. The solution enabled employees to take and make business calls from home, assuring they could stay connected to their global base of customers.
Session Border Controllers for Dummies
Discover why you need a session border controller in your network.
Hear the Ribbon Difference
As a security element, SBCs inherently sit in the middle of the media path between the telecom provider and the phones or soft clients. Ribbon's SBC SWe Edge uses that position to enhance media quality and manage interoperability between the endpoints and the telecom providers. Ribbon leverages our decades of experience building many of the world's largest communications networks to deliver better-sounding conversations. Our software better mitigates common voice quality issues our competitors typically leave to chance.
The SBC SWe Edge enhances:
Media Transcoding (to ensure device/ service interoperability)
Concealment of Network Jitter (to mitigate network anomalies)
Comfort Noise (to make the conversation sound more natural)
Music on Hold fidelity (we still can't guarantee you'll like the tune)
Voice recordings via SIPREC