Least Cost Routing, QoS Routing and Number Translation Services
Ribbon's PSX delivers an enhanced Least Cost Routing (LCR) application enabling service providers to reduce costs and increase the quality of service by selecting the most appropriate SIP session routes based on a variety of criteria including interconnect carrier rates, service level agreements, voice quality, latency, and network capacity. Because of the complexity of LCR calculations and the number of variables involved, this decision-making process has traditionally employed teams of analysts or been addressed by LCR engines. Instead, the PSX's LCR application is offered as a highly scalable and flexible solution that works seamlessly with Ribbon, or 3rd party, session border controllers (SBCs). The LCR application aggregates pricing and customer information from back-office systems and combines it with near real-time SIP session metrics provided by Ribbon network analytics software to optimize policy decisions.
If you want to find the shortest path between two points, simply draw a straight line. If, however, you want to find the path with the lowest cost AND the best quality of service (QoS), it can be anything but simple and straightforward. By combining PSX and Ribbon Analytics, we can offer QoS Routing making it possible to find the best combination of cost and quality when determining a routing path. With QoS routing a service provider gains a competitive advantage to be the first choice for routing SIP interconnect and access trunk traffic.
When network operators support number portability services it costs them a very small fee to "dip" into a third-party number portability database for an address. Although the fee may only be a fraction of a penny for every dip, if you handle millions of calls these number translation fees add up fast. Fortunately, with the PSX there is a better way - host your own number translation server. PSX's number translation application enables carriers to deploy a number portability server in-house, reducing costs and decreasing per-call latency incurred from external 3rd party database dips. Like LCR, it is a highly scalable, highly flexible solution. The number translation application supports interoperability with multiple databases using SIP, ENUM, INAP, and TCAP allowing service providers to get number portability data directly from the source.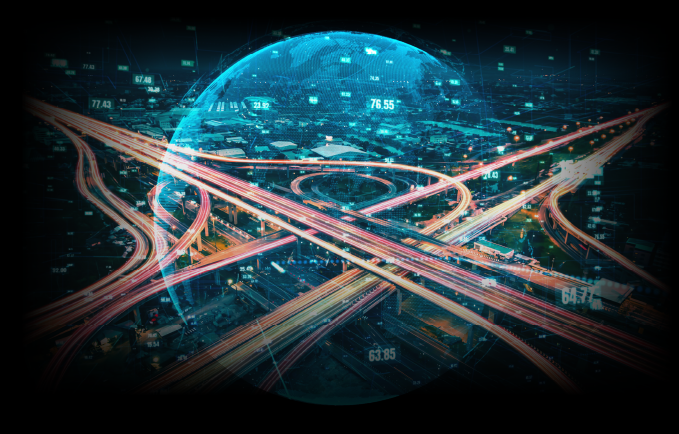 Toll-Free Routing Service
For over 50 years, toll-free numbers have been exceptionally successful. Toll-free numbers enable businesses and institutions to support branding initiatives, facilitate marketing campaigns, promote a national presence, and simply make it convenient for people to reach them without regard for cost.
Unfortunately, arbitrage and fraud schemes such as toll-free traffic pumping, have increasingly undermined the integrity of the intercarrier compensation model for toll-free calls. To address this issue, the Federal Communications Commission, took definitive steps to reduce intercarrier compensation charges that provide the underlying incentive for toll-free routing arbitrage and fraud schemes.
Specifically, the FCC ruled the following:
Cap all originating 8YY end office, tandem switching and transport, and database query charges at their current rates as of October 9, 2020
Reduce originating 8YY end office access charges by moving to a bill-and-keep model over three years beginning July 1, 2021 and ending July 1, 2023
Adopt the combination of 8YY originating transport and originating tandem switching access charges into a single nationwide tandem switched transport access charge capped at $0.001 per minute
Reduce 8YY database query charges, needed to route all 8YY calls, to a cap of $0.0002 per query in three steps ending July 1, 2023
Prohibit carriers from double dipping by charging for more than one such database query per call.
On the upside, the incentives for arbitrage that unnecessarily raised costs are now reduced. Similarly, the incentive that encouraged bad actors to generate high-volume robocalls for toll-free traffic pumping is greatly reduced. And maybe most importantly, these are critical steps to protect toll-free number customers who have been burdened by unnecessary costs and fraudulent calls that they had to pay for.
On the downside, for carriers, the impact of this ruling is a significant shift of the burden to support toll-free calls. The old pricing model created an incentive for originating operators to leave TDM transport, tandem switching, and even extra route miles in the call path. The new model reflects the modern reality of tandem-less networks and efficient IP transport. All carriers involved in handling toll-free calls are now caught in the squeeze of having to cover their own costs under the bill-and-keep model as well as having limits on how much they can recoup for handling toll-free calls. Carriers need new methods to restore profitability.
The two most significant ways to reduce costs, thus preserving margins on handling toll-free calls, is for the originating carrier to:
Have the most cost-effective way to identify the responsible organization (RespOrg) for the termination of each toll-free call.
Where possible, utilize directly routing to RespOrg for the toll free call termination to maximize inter-carrier compensation
Ribbon's Toll-Free Routing service delivers these capabilities.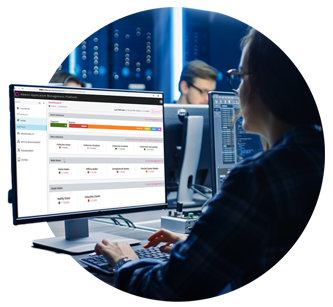 Ribbon Application Management Platform
Ribbon's PSX SWe is managed from a centralized Ribbon Application Management Platform (RAMP) solution, offering a complete set of Fault, Configuration, Accounting, Performance, and Security features.
By delivering intuitive, reliable, scalable, and automated management, it is possible to quickly define policy and routing configurations, identify and remediate issues, deliver improved customer experience, and do so at reduced operational costs.
Ribbon Application Management Platform manages both primary and secondary (replica) PSX SWe deployed across private data centers and private or public cloud environments The platform itself is designed using cloud-native principles and can be deployed in multiple data centers and public or private cloud environments in standalone or high availability configurations, including options for geographic redundancy.
Download our RAMP Datasheet