SBC 5400 Attributes
Outstanding scalability: The capacity of the SBC 5400 can be easily expanded from a few hundred sessions up to 75,000 concurrent sessions by simple licensing upgrades.
Interface flexibility: Enterprises can easily switch between 1GB and 10GB interface with just a simple software license change.
Unparalleled performance: Competitors' SBCs lose as much as half their call capacity when encryption is turned on for media (RTP) streams. However, the SBC 5400 easily supports just as many encrypted secure RTP sessions as it does with unencrypted media sessions.
Robust security: Third-party functional testing, under the condition of a Denial of Service (DoS) flood attack on SIP-signaling and media ports, showed these attacks were successfully deflected and no legitimate calls were dropped.
Verified interoperability: Certified SIP interoperability with industry-leading UCaaS and CCaaS solutions as well as multiple IP PBX vendors.
UCaaS certifications: As part of the complete SBC portfolio, the SBC 5400 is certified for Microsoft Teams and can be deployed to enable Teams Direct Routing. In addition, the SBC 5400 is certified for Skype for Business and also for UCaaS providers Zoom and Ring Central.
US government certifications: JITC and FIPS-140-2 certified.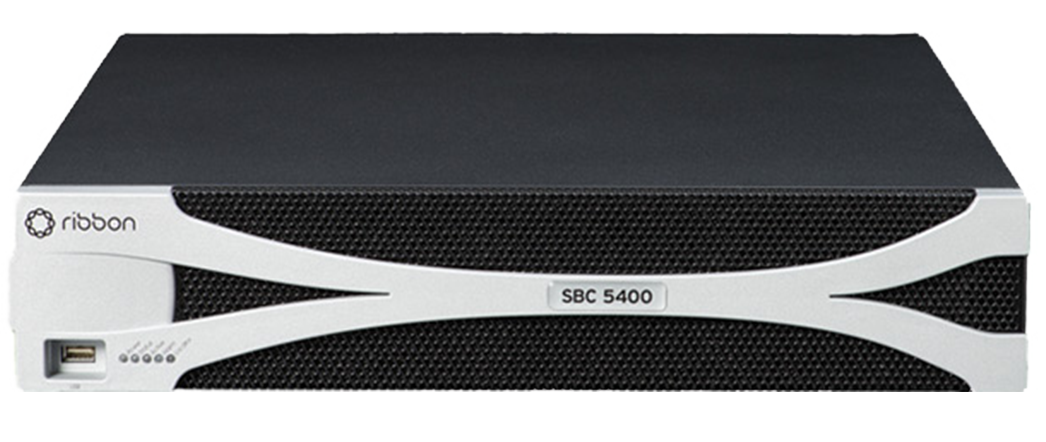 Zoom Phone Local Survivability - ZPLS
Ribbon SBCs are certified to work in concert with Zoom Phone Local Survivability Software (ZPLS). Zoom's ZPLS software is deployed on-site to provide basic calling services, if the Zoom cloud is unreachable. The software works in concert with a Ribbon SBC to provide local access to telecom services (PSTN) – via locally terminated SIP trunks or using traditional analog/digital PSTN lines. The ZPLS software is deployed on a virtual server and remotely managed by Zoom to make deployment easy. If the Zoom cloud is unavailable, ZPLS enables intra-site calling (including directory-based calling). Ribbon's SBCs add PSTN access so users can place and receive calls to/from anywhere – keeping employees connected and customers happy. It's an ideal solution to assure emergency services access at schools, healthcare facilities, or any other mission-critical organization. Learn more from our Blog Post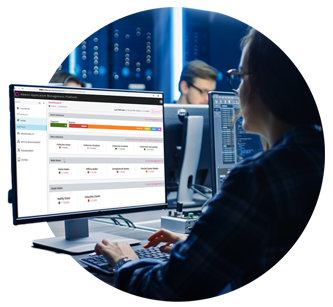 Managing SBC 5400
Ribbon's SBC 5400 is managed from a centralized Ribbon Application Management Platform (RAMP) solution, offering a complete set of Fault, Configuration, Accounting, Performance, and Security features. By delivering intuitive, reliable, scalable, and automated management, an enterprise can quickly configure SBCs, identify and remediate issues, deliver improved customer experience, and do so at reduced operational costs.
Ribbon Application Management Platform is designed using cloud-native principles and can be deployed in multiple data centers and public or private cloud environments, in standalone or high availability configurations, including options for geographic redundancy.
Download our RAMP Datasheet
Eastman Case Study Testimonial
Eastman Voice Network Moderization Case Study
Learn how Eastman implemented a cost-effective Microsoft Teams Direct Routing solution with Ribbon SBCs