Ribbon offers a comprehensive global portfolio of maintenance and support services. A portfolio of flexible, post-deployment maintenance and support services will allow you to minimize risks and maximize the return from your Ribbon solution.  See RibbonCare maintenance and support portfolio solution brief for more details.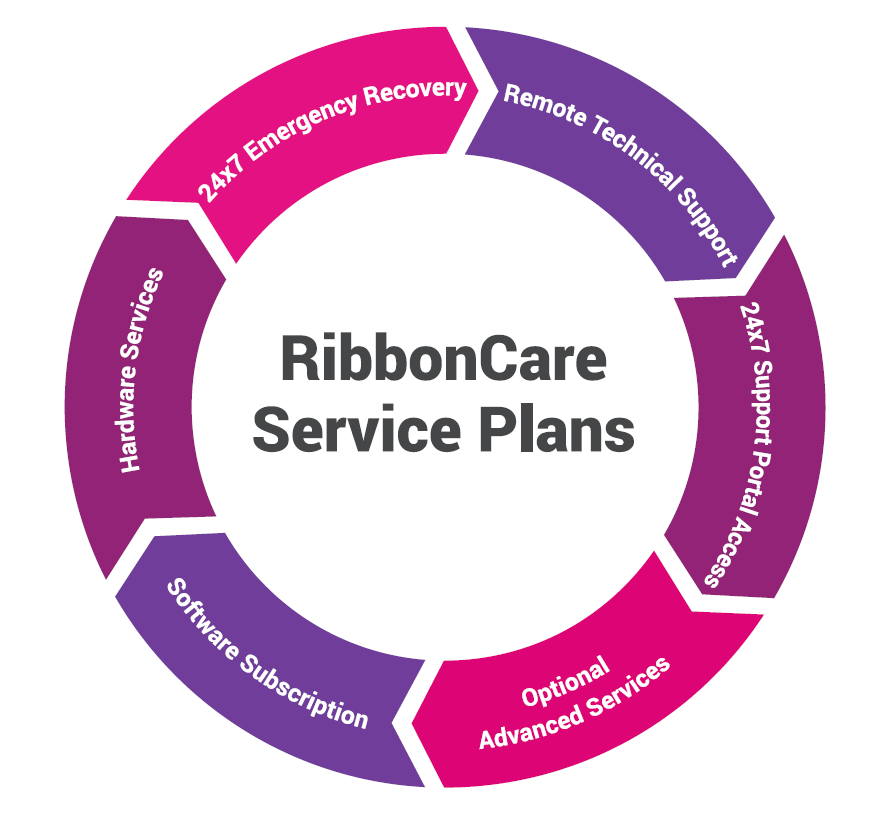 Customer and Partner Support Login
Access to Ribbon support portals and technical assistance centers is available to customers and channel partners who have purchased maintenance and technical support services. Visit our Customer & Partner Support Portal for login and Technical Assistance Center telephone numbers.
RMA Requests
Customers with maintenance support contracts wanting to request RMA repair or spare support should login into our customer support portal or contact our Global Technical Assistance Center. Please go to this link for further information.