BMC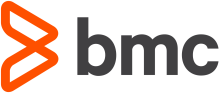 BMC, a global leader in IT solutions for the digital enterprise, serves 92 of the Forbes Global 100. They've been recognized in Gartner's Magic Quadrant for IT Service Management for the last 5 years. Their solutions offer speed, agility, and efficiency to tackle business challenges in the areas of service management, automation, operations, and the mainframe.
Market Focus:
BMC helps customers run and reinvent their businesses with open, scalable, and modular solutions to complex IT problems. Bringing both unmatched experience in optimization and limitless passion for innovation to technologies from mainframe to mobile to cloud and beyond, BMC helps more than 10,000 customers worldwide reinvent, grow, and build for the future success of their enterprises.
What's New:
BMC's 7,500 employees around the globe need to be able to communicate and collaborate when and where they choose. Their employees with home offices needed to be reached through BMC phone numbers. Ribbon's SBC 2000 provides the ability to securely route calls to various endpoints, whether it be a cell phone, Mac or PC.
Why They Chose Ribbon:
Ribbon had best fit for BMC's Voice over IP (VoIP) needs. BMC's experience with Ribbon after the purchase has only made them more confident that they made the right choice. The responsiveness of Ribbon's people has helped to build trust and develop a relationship. BMC has been impressed with the quality of Ribbon's people and culture as well as their products.
Why They Chose Ribbon's SBCs:
The Ribbon SBC 2000 provided a right-size solution for BMC to connect their remote employees. It offered an intuitive interface, allowing BMC to get up and running quickly. There was no "ramp up" to be able to realize the value of secure VoIP connectivity.
Business Case / Deployment Benefits:
BMC has saved millions of dollars a year by moving from PRI lines to Voice over IP and SIP. When a call comes in, it rings the BMC employee where they are, whether they are using a desk phone, a mobile phone or a PC to communicate.
Customer Benefits:
BMC's employees can communicate and collaborate when, where and how they wish. The SBC 2000 can fork calls to simultaneously ring at multiple endpoints, greatly enhancing the probability of timely communication. BMC attracts potential employees by offering the opportunity for them to work from home at a significant cost savings to the company.
BMC Software - Ribbon SBC