Rural Telcos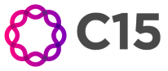 Skyline Membership Corporation, Surry Telephone Membership Corporation and Buggs Island Telephone (BIT) are not only leading cooperatives (coops) that have deployed the Ribbon C15 Compact Softswitch, but all are excellent examples of how world-class communications is delivered to small communities across North America. Each of these providers has served their communities for decades and remains committed to providing their customers with the latest in IP communications including, voice, broadband Internet services, security systems and digital TV. The combined companies serve more than 50,000 customers, over thousands of squares miles, in dozens of counties and are extending fiber-to-the-premise (FTTP) technology.
Market Focus:
As coops these businesses serve the community, offering a wide variety of cost-effective communications services including voice, data, IP-TV, and cellular technology. Skyline, Surry and BIT all focus on serving residential, small to medium enterprises, government institutions and universities.
What's New:
Surry and BIT recently deployed the Ribbon C15 Softswitch in their new, IP-centric, environmentally sustainable offices. Compared to past central office deployments, the C15 significantly improved physical and energy footprint requirements. Skyline's installation and deployment of three C15 Softswitches will allow them to close 15 offices throughout their service footprint — greatly reducing operational expenses, simplifying their network and offering advanced services not previously available.
Customer Area:
BIT, Surry and Skyline offer customers in central North Carolina and southern Virginia advanced voice and complimentary services.
Why Ribbon:
Skyline chose the Ribbon because of its reputation for excellent customer service and easy migration from the DMS-10 installed base. In addition to Surry's longstanding relationship with the Ribbon Global Services team, the ability to leverage their DCO and EWSD legacy line peripherals and values were major factors in Surry selecting Ribbon. BIT valued the C15's excellent quality and felt that Ribbon's customer service team not only solved technical problems, but also placed a high priority on training their employees on the new technology.
Why the C15:
The C15 allowed Skyline to upgrade their network while avoiding excessive capital expenditures and keep their legacy remotes, which interfaced seamlessly with the Ribbon softswitch. BIT chose the C15 because they felt it was the best softswitch on the market and delivered the services and interfaces to manage a seamless network migration. Surry chose the C15 for the advanced SIP services it allows them to offer their customer base and the ability to easily expand services into their CLEC business.
Business Case / Deployment Benefits:
Reuse of remotes allows quicker implementation and faster access to new revenue. The C15 technology offers service providers more environmentally-friendly solutions, the ability to expand voice service to new markets and lower operating costs. IP voice over broadband and wireless allows them to significantly increase their Return on Investment (ROI).
Customer Benefits:
Customers now have access to a cost effective, bundled voice and data service on a single IP connection. They also have access to advanced unified communications services that include enhanced features like One Number service, hosted IP telephony and service personalization via a self-service web portal.