Telnet Worldwide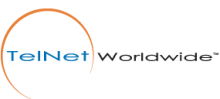 TelNet Worldwide, Inc. (www.telnetww.com) is a full-service provider of quality voice and data communications services essential to business. TelNet distinguishes itself by offering unparalleled service and outstanding customer support. TelNet offers a wide range of voice, data, Internet and ancillary communications services - products that provide small to medium-sized businesses the advantages of much larger enterprises.
Market Focus:
TelNet provides a full complement of business essential services, including integrated voice and data T1 solutions, Hosted PBX, Private Line, dedicated T1 Internet, PRI, local/long distance phone service, conferencing, and unified communications. The company's fundamental network focus is about convergence of TDM and IP technologies, providing services that grow and change as customer networks change.
What's New:
With a successful history of providing wholesale, Internet, and infrastructure services, the company began offering converged network services for retail customers using Ribbon's softswitch solution -- comprised of the C3 Gateway Controller with G9 Converged Gateways. TelNet recently added Ribbon's S3 Session Border Controller to help solidify their VoIP strategy and create comprehensive access and core interconnection solutions.
Why They Chose Ribbon:
In 2004, TelNet performed an extensive search of vendors that could help them usher-in the world of network convergence, assessing key capabilities, total cost of ownership, and compatibility with their goals. This search led them to Ribbon. Given the value of the services they derive from their "bread and butter" C3/G9 softswitch platform, the stability and consistency of Ribbon's products, and the overall compatibility between the two companies, TelNet recently extended this relationship with the addition of the S3 SBC.
Why They Chose the S3, C3, and G9:
Telnet's goals were to advance their VoIP strategy by: 1) simplifying and optimizing the network (fewer moving parts); 2) accommodating increased traffic volumes through scalable platforms; and 3) providing new applications and features. They had achieved many of these goals via their C3 and G9 softswitch solution. However, they also wanted to capitalize on the growing IP to IP interconnection opportunities, recognizing the cost and quality advantages of keeping VoIP traffic in its native format where possible. TelNet's decision to add the S3 to its Ribbon interconnection solution was about versatility. The S3's advanced least cost routing engine, universal VoIP translation and interoperability, and strong access and peering capabilities allowed them to have the same confidence level in IP to IP transactions that they had in TDM to IP transactions with their C3/G9 softswitch solution.
Business Case / Deployment Benefits:
TelNet found significant advantages in the multifunctional aspects of the C3 and G9 platforms, extending and future-proofing their ROI. They saw that the S3 could provide a similar array of extensible security, session management and routing, and policy enforcement features for access and core interconnections. In addition, Ribbon's pay-as-you-grow platforms and pricing were also a key business case consideration.
Customer Benefits:
In addition to providing a comprehensive set of retail and wholesale services via the C3/G9 softswitch platform, TelNet now has the latest generation of scalable SBCs that enable it to offer customers an array of secure, direct IP to IP access and core interconnection services like SIP Trunking and Carrier VoIP Peering.