VTR Chile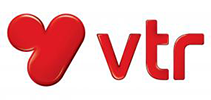 VTR is Chile's largest multi-channel television provider, and a leading provider of broadband internet and residential voice services. VTR provides video, broadband internet, and traditional circuit-switched & digital (VoIP) telephony services with over 700,000 Voice over Cable subscribers.
Challenge
To modernize their existing legacy TDM access network equipment's to all IP technology, offer new voice and multimedia services to their subscribers for additional revenue, and most importantly to reduce OPEX by foot print and power consumption reduction, VTR needed a vendor with world wide experience in network transformation projects. In addition VTR required the vendor to provide services guarantee, support in seamless migration, and ability to preserve and re-use their existing investment in the new proposed solution.
Solution
VTR selected Ribbons C20 & Application Server (AS) with G6 media gateways to consolidate and modernize their existing network of CS2Ks and DMS 100s. The solution is to migrate all the existing CS2ks and DMS-100s in their network to C20 & Application Server in georedundancy mode. In addition, G6 Access Media Gateways along with ABI card technology allowed VTR to modernize and optimize current TDM access network towards an IP technology and keep existent Line Access Gateways and preserving their investment.
Ribbon's solution for VTR includes:
A Software-Centric platform transforming proprietary legacy voice infrastructure to all IP, with C20 & AS in geo-redundancy mode.
G6 access media gateways, which allows VTR to modernize and optimize current TDM access network towards an IP technology and utilize existing line access gateways equipment.
New geo-redundant infrastructure, helps VTR in managing a consolidated network with a single geo-C20 with simplified provisioning, node administration, alarms handling, growth/capacity planning and backup/restore.
Results
Ribbon's Network Transformation solution enables VTR to:
Reduce operational expenditures with reduction of power consumption by 70% reduction and footprint reduction by 97% space reduction.
Utilize their existing investment with service guarantee and seamless migration without affecting their subscribers.