Ribbon is a global leader in secure cloud communications and IP Optical networking solutions for service providers, enterprises, and critical infrastructure. Our solutions provide high scale, reliability, and performance to more than 1,000 customers globally, including  leading organizations like Bharti Airtel, Bandwidth.com, Liberty Latin America, Verizon and more.
Our service provider solutions include analytics, fixed network transformation, mobile network evolution, secure network interconnects, network functions virtualization, cloud communications and security solutions enabling secure and innovative business and consumer services offers.
Our enterprise solutions range from legacy Nortel PBX evolution, IP and Optical Networking, secure unified communications, contact center, Microsoft Teams Direct Routing, and session management solutions to enable highly productive communications experiences for employees and customers using the web, mobile and fixed endpoints and clients.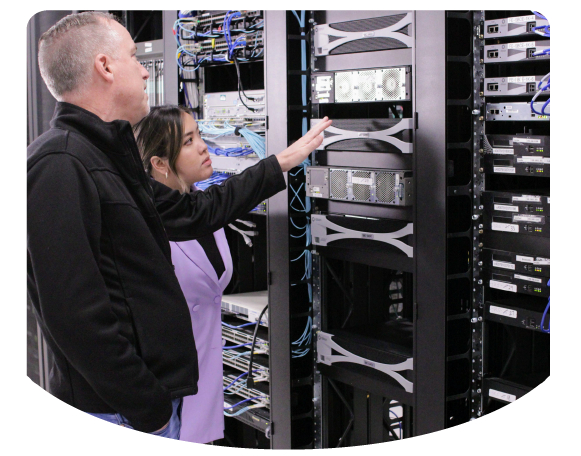 Ribbon Technothon
Change is the only constant, especially in technology, and we are focused on adapting and improving to best serve our customers, employees, and shareholders. One of the many ways in which we work towards that goal is by giving employees the opportunity to work together for a chance to contribute to our company's solutions portfolio during our annual Technothon, a 48-hour coding event.
Previous technothons have led to some innovative solutions that have either already become or are in the process of becoming part of our portfolio. Examples include a unique feature on our Analytics platform that found hard to spot correlations in Call Detail Record data. Another is a novel method for optimized consumption of wavelength using OTN and a third is a security platform that provides a one-stop solution for Ribbon product security. We know that our employees have great ideas, and the technothon is an opportunity to showcase them.
Technothon participation is open to all employees across the company and include great rewards, both for winners and for past projects that have become part of our product portfolio.