The Beginning of a New Journey: Outlining Ribbon's Strategic Initiatives
My first three months as President and CEO of Ribbon have been a whirlwind by any standard. But also satisfying and invigorating. We have huge potential and expectations for our new company as the merger of Ribbon and ECI accelerates, even while managing the impact from the COVID-19 pandemic. Like everyone, we have quickly adapted to the new normal and in many areas are even more productive than before. My top priority is to continue to put our team members first, knowing that they will then take care of our customers – no matter what!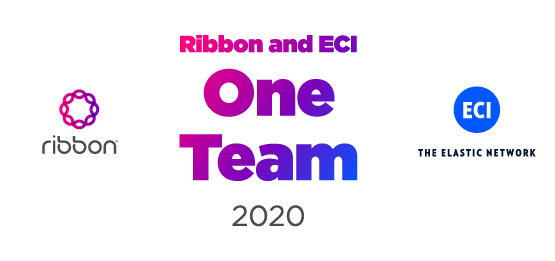 Like everyone else, I have been 'sheltered in place' the last three months. My college-age children have gotten used to living at home again (well, sort of), and everyone has found ways to be very productive. Before the global shutdown I was able to visit with several customers, partners and many of the Ribbon campuses around the globe. This short but valuable time really validated why I took this position – the company has great potential along with great people and there is so much value that we can deliver to our customers and our shareholders.
I have been so proud of the way that our employees have stepped up over these last few months and continued to deliver great service to our customers, many of with whom I communicate regularly via video conference. My previous career at ARRIS as CEO and CommScope as COO provided me with a great background in the industry and allowed me to establish key relationships with many of the customers Ribbon works with today. It has been great to re-connect and continue these relationships, understanding the problems they are grappling with and how we at Ribbon can provide unique solutions and services.
One of things that really attracted me to Ribbon was the similarities between the journey at ARRIS and the stage of development here at Ribbon. As a mid-sized global technology company, scale and diversification are critical to be able to invest and be relevant in the critical layers of our customers' infrastructure and service delivery. Our recent merger with ECI Telecom is one more step on this journey, and we're nowhere close to done.
Our number one priority as a company moving forward is driving a successful integration strategy between the Ribbon and ECI entities by becoming One Team. Businesses have to be even smarter with their resources and strategy in the current situation, so driving a successful integration is paramount. We've already made significant progress, including a revamped internal organization aligned along a business unit model with regional sales teams and integrated corporate functions, as well as announcing our new leadership team. I've led major integrations previously and getting the culture right is critical, so we are also putting a lot of energy there.
On a solutions and services level, our top priorities are to:

Unlock the value of the ECI Optical Packet Networking portfolio by growing share in the North American market by leveraging the extensive deployment base and relationships that Ribbon has with service providers and enterprise customers and cross-selling the complete portfolio.

Continue the transition of the Ribbon portfolio and business model towards software and as-a-Service solutions. More than half of the Ribbon stand-alone revenue over the last 3 quarters have been from our growing software portfolio. This transition has been instrumental in improving profitability and competitiveness. Of course, the value of virtual, software-driven solutions deployed in the cloud has only grown in the wake of COVID-19, making this a crucial initiative.

Prepare our customers for the deployment of 5G on two major fronts: providing for metro, backhaul and long-haul transport solutions in service provider networks, industrial verticals and critical infrastructure, as well as supporting their needs as new applications including Internet of Things (IoT) and Artificial Intelligence (AI) come on board with 5G.

Finally, the market need and growth rate are higher at the network edge than at the core, and that is an area of the business we want to grow through our enterprise edge solutions, which are typically geared towards small and medium enterprises, building on our partnerships with key solutions providers such as Microsoft and our support for Teams.
If we execute on these priorities, the financial foundation of the company will continue to improve and our relationships and collaboration with our customers will become more strategic. That is when the magic happens – developing a plan together for what is going to happen 3-5 years from now and putting it all on the line – together.
It is all about providing the right products at the right time, which is easy to say and hard to do. But we are solely committed to making it happen. I look forward to sharing additional insights as we continue to move forward. And as restrictions begin to ease in the U.S. and around the globe, I look forward to meeting with more of our customers, partners and employees in person.