What's Next After Connectivity?
How to Drive ROI From Your Fibre Network Investments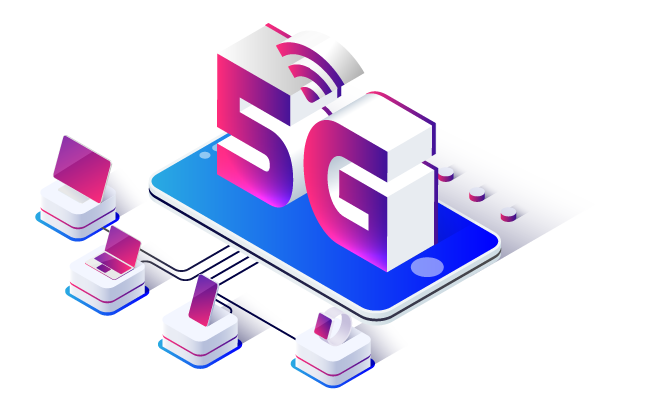 Across the world, many network operators, fiber network wholesalers, municipalities, and local authorities are in a race to put fiber in the ground. New techniques and specialized tools have reduced the time it takes to deploy optical fiber and increased the amount of fiber held in a single duct, this makes the dream of providing fiber to every premise a cost-effective reality.
However, achieving fiber connectivity is just the first step. The next, more complicated, step is deciding how to best monetize the investment in this fiber infrastructure. This fiber infrastructure is not just about providing high capacity fiber to the home for residential use. There are many other services where the high bandwidth connectivity provided by fiber is absolutely essential:
5G –requires significantly higher radio capacity and radio connection density than 4G. This, in turn, means an explosion in fiber connectivity to provide the transport connectivity for these radio resources. For 5G to reach its full potential this transport connectivity needs to be extremely agile, providing the ability to offer dynamic network slicing
Utility and Transportation Modernization – All utilities and transportation networks are in the process of updating to a modernized, digital communications, and control network. As part of this modernization, a vast number of sensors and actuators will be deployed, high-quality video will be the norm for surveillance and security, and operational technology (OT) and IT will be combined (or converged). To achieve this, a new communications infrastructure is required based on fiber connectivity. This communications infrastructure must have been flexible enough to support the thousands of mission-critical sensors/actuators (IoT), the huge bandwidth required for high-quality video, and the security required to allow IT and OT to be combined.
Smart Cities – Smart cities range from small projects like smart lighting and smart buildings to law enforcement, full integrated transport/parking/shopping, and fully integrated cities. Real-time IoT connectivity is required to make this a reality and this requires a new, secure, communications network to connect the 10,000s of devices. This transport must be agile enough to adapt and scale as new solutions and systems are added to the smart city.
Next-Generation Business Services– A new generation of business services are evolving, based on cloud services. This requires new high capacity, highly reliable connectivity from the enterprises to the cloud data centers, and back.
Bandwidth Increases –With the planned ubiquitous availability of Gigabit-capable networks, broadband speeds, in general, are increasing. Fiber-based transport networks are the only way to achieve this scalability and this opens the opportunity for dark fiber wholesale and wavelength connection services.
These new and modernized service areas provide traditional network operators with the opportunity to access new revenue sources. In many cases, it also provides a unique opportunity for them to move up the value chain by offering value-added services on top of the connectivity (e.g. security, location-based services, data analytics, storage, etc).
Independent network operators, municipalities, and local authorities have these same opportunities, however, they have the added complication that their networks are not countrywide. So to enhance their value proposition they could federate with each other to offer a ubiquitous wholesale network for delivering end to end interlinked services.
For network operators, traditional or independent, to take advantage of the revenue opportunities offered by these new and modernized services they must build a transport network that is able to use the fiber network to offer each of these services as required. This is no mean feat as each of these service areas has different needs in terms of security, latency, capacity. Moreover, each service is evolving at a different rate.
The traditional approach has been to build a separate transport network for each service type. However, this is expensive, fails to provide the agility required to support new services rapidly, and does not use the available transport capacity efficiently. A better approach is to use new transport technology like SDN (Software Defined Networking) and NFV (Network Function Virtualization) to offer a flexible, multiservice transport platform able to support all of these service types. SDN used in conjunction with NFV provides the operator with the agility to offer capacity and functionality wherever it is required to best support each service. This agility also means that it is easy to rapidly add new services, allowing the operator to react to new customer demands and opportunities in near real-time.
Final Thoughts
In the near future, we may see quite different operations models where everybody moves up the value chain. With municipalities and local authorities offering fiber connectivity rather than just physical locations for equipment. Independent operators would compete with traditional operators on providing connectivity services and both traditional and independent network operators would look to broaden their scope to move up the value chain by offering value-added services.
However, we cannot ignore the impact of the over the top players who are also looking at these new revenue sources with interest. With Google, Amazon, IBM already looking at how they can provide "smart cities", is it too much of a stretch to see the "Google Emergency Services Network"?