Download our SBC SWe Datasheet
View the SBC SWe datasheet for a detailed list of features and capabilities
SBC SWe as a Virtual Network Function (VNF)
Many service providers are implementing and expanding their deployment of network functions virtualization (NFV) in their private cloud. NFV is intended to eliminate proprietary hardware dependencies, drive efficiency of scale, improve service agility and fundamentally improve the way service providers do business. By delivering the SBC SWe as an OpenStack-based VNF, Ribbon helps ensure successful cloud deployments for real-time communications.
As an alternative, service providers can deliver real-time communication services from a public cloud. And much like a private cloud implementation, to do so, requires an SBC to ensure security, performance, and availability. Public cloud-hosted applications, such as: unified communications; conferencing and collaboration; and contact centers, benefit from being able to deploy Ribbon's cloud-native SBC SWe on Amazon Web Services (AWS), Google Cloud Platform (GCP) or Microsoft Azure.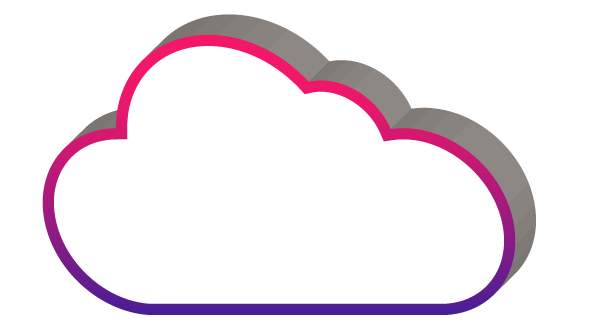 Benefits of deploying SBC SWe on a public cloud:
Achieve much faster time-to-market than having to procure, install, and implement the required compute, networking and storage infrastructure on a private cloud or a data center
Reduce operating costs by eliminating the need for ongoing maintenance of the cloud infrastructure because the public cloud provider handles this now
Gain flexibility and cost control when scaling SBC capacity, because public cloud resources are available on a subscription basis.
Bandwidth Deploys Ribbon SBC SWe on AWS Case Study
Ribbon's SBC SWe is a powerful cloud-native solution that can scale up or down via simple software licenses, allowing operational teams to dynamically adjust scale in minutes, rather than in hours, days or months
AWS Marketplace
The SBC SWe is available through the AWS Marketplace using a Bring Your Own License or Pay-As-You-Go model making it simple to access, instantiate and deploy on AWS. Pay-As-You_Go licensing is available through qualified Ribbon resellers. Potential customers looking for a preset configuration of the SBC SWe and a FreePBX server for basic testing can find the SBC SWe as an AWS Quick Start.
For more details on an AWS deployment read our blog post "Deploying a Session Border Controller in Amazon Web Services."
The SBC SWe Pay-As-You-Go license model is intended for customers who need to deploy an SBC for Amazon Chime Voice Connector, the AWS' SIP trunking service that offers a secure, global calling service with pay-as-you-go pricing and no upfront fees. The SBC SWe provides Amazon Chime customers security, high availability and interoperability for Voice over IP (VoIP) traffic being sent to and from Amazon Chime Voice Connector. This includes support for Direct Routing for Microsoft Teams.
For more details on our support for Amazon Chime Voice Connector, download our solution brief "Ribbon SBC SWe Supports AWS Chime Voice Connector" or read our press release "Ribbon's Session Border Controller Adds Support for Amazon Chime Voice Connector"
SBC SWe Supports AWS Chime Voice Connector
For more details on our support for Amazon Chime Voice Connector, download our solution brief.
Session Border Control as a Service (SBCaaS)
By harnessing the power of network functions virtualization (NFV) it is now possible to offer Session Border Control as a Service (SBCaaS). As a managed service, Ribbon's SBC SWe can be deployed at the edge of a service provider's cloud in a virtual Customer Premise Equipment (vCPE) model, on the enterprise customer premises, deployed in a universal Customer Premises Equipment (uCPE) model, or on a public cloud.
Benefits for the Service Provider
Turn up services for customers in minutes/days rather than weeks/months
Optimize total cost of ownership using orchestration, virtual machine resources and commercial off the shelf (COTS) platforms
Elasticity to match virtual resources to dynamic traffic profiles
Benefits for the Enterprise
Eliminates need to procure, install, deploy, and maintain SBCs
More easily align required SBC capacity with seasonal business or high variability in traffic levels
Provides the ability to add/reduce capacity using a pay-as-you-go subscription model
STIR/SHAKEN
The SBC SWe plays an important role as an enabler for our customer's implementation of STIR/SHAKEN.
The SBC SWe supports the following capabilities:
Relay STIR/SHAKEN information in SIP headers
Generation of an authentication or verification requests to the PSX and update of the information in the SIP message per the response from the PSX.
Flexible handling of error conditions if signature verification fails
Ability to receive updated STIR/SHAKEN information based on SIP Redirect query
In addition, SBC SWe CDRs can be fed into Ribbon Analytics to assist in determining potential robocall or fraud call attempts as part of the Ribbon's Identity Assurance solution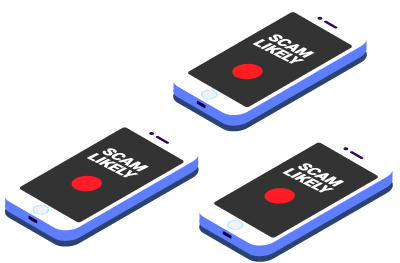 SBC SWe features and benefits
Proven Ribbon SBC feature set, including carrier-class redundancy to ensure service continuity
Deploy on private clouds as Virtual Network Function using OpenStack/KVM, VMware
Deploy on public clouds (AWS, GCP, Azure)
Industry-leading media transcoding using GPUs to scale for high-density transcoding
Certified for Microsoft Phone System Direct Routing, Skype for Business, Lync 2013 and Lync 2010
Supports network functions virtualization (NFV) service chaining with Ribbon's centralized call routing and policy management, providing network-wide intelligence and control
Robust interworking tools for multiple signaling protocols (SIP, H.323 & over 80 international signaling variants) as well as both IPv4 and IPv6 devices
SIP Message Manipulation (SMM) allows legacy voice applications to continue working
Call Admission Control (CAC) to deny excessive calls based on session establishment rate per trunk group
Enhanced security/encryption services to protect privacy and ensure compliance
Data source for integrated analytics of network traffic to drive orchestration of virtual SBC instances
Network wide licensing flexibility
Support for STIR (Secure Telephone Identity Revisited) and SHAKEN (Signature-based Handling of Asserted information using toKENs) standards for caller authentication and verification
Support for Ribbon Call Trust, by enabling the feed of CDRs to Ribbon Analytics for robocall and fraud detection
JITC and FIPS-140-2 certified
When deploying on AWS, support for either Bring Your Own License or Pay As You Go model
Cloud Native Session Border Controllers (SBCs)
Cloud Native Session Border Controllers (SBCs)
With SBC SWe, enterprises can deploy the SBC SWe on any virtual or cloud environment without compromising scale and performance – no truck roll needed.