Open IP
Open, Automated & Agile IP Optical Networking
IP Wave is a complete IP Optical product line that leverages best-of-breed merchant technology and delivers the right feature sets, without over-engineering or overbuild.
Network Simplification
A consolidated multiservice platform provides the network simplification required to streamline operations, reduce cost, accelerate service velocity and improve network and service performance. With multiservice being the DNA of Ribbon's IP portfolio we have proven credentials for supporting current, legacy and new services across both IP and seamlessly integrated IP Optical networks.
Ribbon achieves this network simplification with:
Multi-Access Edge:
Access Edge Routers for Enterprises
Access Routers providing a flexible RAN Edge
Mission Critical Access Routers for Critical Infrastructures
Smart Pluggables for Access technologies such as GPON and TDM
Converged Multiservice Aggregation:
Full IP/MPLS feature set
Advanced timing
Evolution to SRv6
TDM Migration
Service Aware Traffic Steering:
SDN Networking
Intelligent Path Computation
Network Slicing
Converged multilayer optimized IP Optical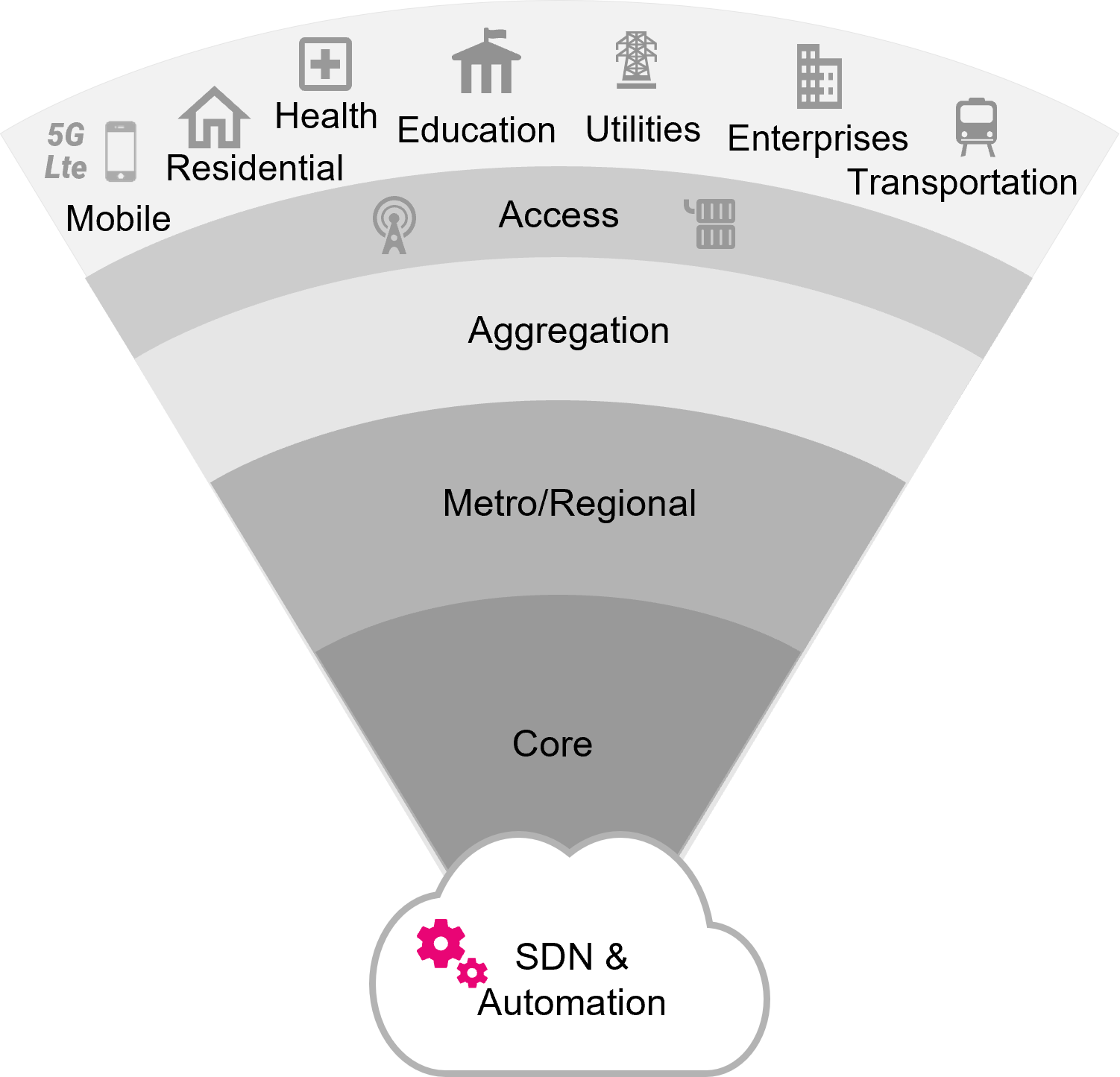 Neptune Metro IP Transport
ACG Report - The Economic Benefits of a Super-Converged Multi-Access Edge Network
Intent Based Automation
With intent-based automation the return on investment in the IP infrastructure is maximised. A programmable IP infrastructure in conjunction with SDN and integrated plan, build, control and maintain ensure network utilization is maximized over the network lifecycle and intelligent path computation with multilayer optimization ensure network utilization is maximized without compromising SLAs. The Muse SDN Domain Orchestrator provides this automation.
MUSE SDN Brochure