Bell Canada - Edge SBC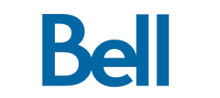 Bell Canada is Canada's largest communications company, offering residential and business services via fixed and mobile devices. The company serves over 13 million phone lines. Bell designs, builds and operates the critical infrastructures that power many of the largest networked organizations in Canada and around the globe.
Communications Challenge
Over a decade ago Bell made the decision to begin providing hosted PBX services, commonly referred to today as cloud PBX or UCaaS. Bell immediately realized that moving to an all IP model, delivered from the cloud, required new tools to deploy endpoints and manage the customer experience. Bell needed a way to assure they had visibility all the way to the user's phone so they could proactively manage service availability and quality as well as find ways to segment the network if a trouble was reported. They also wanted to make it easy for customers to get set-up as well expand their UCaaS deployments
Communications Solution
Bell turned to Ribbon's EdgeMarc and EdgeView solutions to provide a cloud to edge view of their customers' experience. EdgeMarc devices are deployed at the customer premises and managed via the EdgeView Service Control Center. The EdgeMarcs are tightly integrated with Bell's BroadSoft call server and its order management systems so hardware can literally be shipped to a customer's door, plugged in and be operational in minutes. Once deployed Bell can proactively manage the entire experience.
The Ribbon Difference
Bell understands that in a competitive marketplace they need a reason for customers to consider more than just the price of connectivity. As a market leader, Bell leveraged Ribbon's EdgeMarc and EdgeView to deliver a differentiated solution to their business customers, one that reinforces Bell's reputation for quality and reliability.
Ribbon Intelligent Edge Testimonial - Bell Canada
Intelligent Edge Testimonial