What is 5G and Mobile Backhaul?
What is 5G?
5G is the fifth generation of mobile networks technology and successor to 4G / LTE networks. 5G technology supports enhanced mobile broadband (eMBB), ultra-reliable and low latency communications (uRLLC), and mass machine-type communications (IoT). As consumer demand for data-based services and applications consumption explodes, Mobile Networks Operators (MNOs) can begin to invest and maximize existing mobile backhaul network infrastructure to smoothly transition to 5G.
5G disrupts the status quo for previous mobile network standards (2G to 4G). Core network functions are becoming disaggregated and virtualized, with some components becoming decentralized and moving towards the networks edge. The radio access network (RAN), the link cell sites use to connect to transport network, is also being virtualized, with some elements becoming more centralized and located further up the chain at aggregation points. In most cases, 5G RAN networks will require additional mobile backhaul capacity for network densification.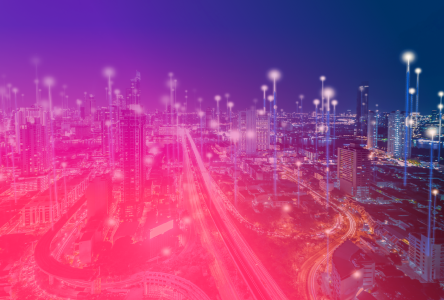 What is Mobile Backhaul?
Mobile backhaul connects RAN, or cell sites, to the operators' core network, usually via multiple tiers of aggregation and transport infrastructure. Put another way, mobile backhaul provides capacity, reliability, and transmission delay to RAN. As previous mobile network standards focused on simple mobile backhaul connectivity and capacity to a core network, 5G requires intelligent, high-capacity mesh backhaul networks that enable functions anywhere in the network. To learn more download our 5G whitepaper.
What impact does 5G have on Backhaul?
5G promises multi-gigabit speeds, lowest latency, and high Service Level Agreements (SLA) for a diverse set of use cases. To meet the demand, MNOs will have to adapt to support new 5G backhaul services and requirements including:
Network Slicing:
5G technology will require a diverse set of network requirements. Delivering a network that meets each unique circumstance will be incredibly difficult and cost prohibitive. One way a single MNO can support these services is with network slicing. To learn more about network slicing, read our network slicing blog.
Network Densification:
MNOs will need to use large blocks of frequencies, ideally in 100MHz or larger chunks. These higher frequencies bring a new challenge: they travel much shorter distances, meaning cell sites need to be installed much more closely together.
What Level and Type of "Unknown" Challenges 5G Operators Deploying Infrastructure Face?
How fast will demand for 5G capacity grow? Will it be uniform or very "spiky"? Will it be driven by events such as new device and service launches?
Will IoT, localized FWA or other new uses change the pattern of demand in unanticipated ways?
Which locations will need 5G backhaul, compared with historical 4G sites? And how will this change over time?
How much will 5G demand in a given location be driven by slicing and applications with extra QoS requirements, versus "normal" mobile broadband? How fast will this vary?

The Current State of 5G Backhaul
Many markets are seeing the emergence of new fiber owners. In both urban and rural areas, wholesale-centric infrastructure providers are getting regulatory support and funding. Such companies are from a variety of backgrounds – private equity-backed startups, utility firms, city/regional authorities, highway agencies, tower companies and more. Some governments are stimulating the market, including creating national broadband infrastructures.
We will likely see multiple tiers of wholesale – for example, a rural network owner selling to a wholesale-backhaul specialist, which then offers Ethernet services suitable for macro or small cells. Case in point, when asked about opportunities for the forthcoming rural-focused National Broadband network in Ireland, the main bidder's chief replied: "It's an open access network for any provider to use for any use case, so backhaul is a perfect use case".
Read more about increasing the Mobile Backhaul for Wholesalers