What is 5G and Mobile Backhaul?
Mobile backhaul connections link cellular base-stations back to the operator's core network, usually via multiple tiers of aggregation (such as local, metro and regional hubs) and transport infrastructure. While the details – and the performance – have clearly changed through the 2G, 3G and 4G generations, the basic topology has remained consistent.
The arrival of 5G disrupts the historical status quo. Core network functions are becoming disaggregated and virtualized, with some components becoming decentralized and moving towards the edge. Meanwhile, the RAN is also being virtualized, with some elements becoming more centralized and located further up the chain at aggregation points.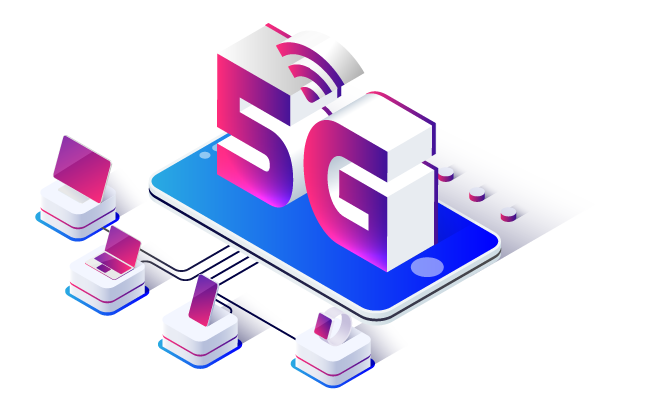 What are the 5G Technological Requirements & Features for Mobile Backhaul?
Network Densification
Given the overall balance of mobile CapEx towards the RAN, one of the most important technical changes with deployment of 5G is the spectrum it will use. Indirectly, this enables the future new services 5G will eventually support, once widely deployed and upgraded to its later variants. For the immediate future, 5G will mostly be enhancing and extending mobile broadband (MBB) and fixed wireless access (FWA) – but that still poses engineering challenges.
Low-Latency Applications & Edge Computing
An important component of 5G networks and services is edge computing, where processing and storage of data can take place in or near the network edge itself, rather than in distant datacenters.
Read more about 5G and Mobile Backhaul
What Level and Type of "Unknown" Challenges 5G Operators Deploying Infrastructure Face?
How fast will demand for 5G capacity grow? Will it be uniform or very "spiky"? Will it be driven by events such as new device and service launches?
Will IoT, localized FWA or other new uses change the pattern of demand in unanticipated ways?
Which locations will need 5G backhaul, compared with historical 4G sites? And how will this change over time?
How much will 5G demand in a given location be driven by slicing and applications with extra QoS requirements, versus "normal" mobile broadband? How fast will this vary?
What are the next steps?
The Way Forward for New Fiber Owners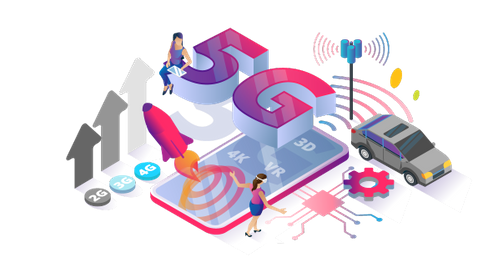 Many markets are seeing the emergence of new fiber owners. In both urban and rural areas, wholesale-centric infrastructure providers are getting regulatory support and funding. Such companies are from a variety of backgrounds – private equity-backed startups, utility firms, city/regional authorities, highway agencies, tower companies and more. Some governments are stimulating the market, including creating national broadband infrastructures.
We will likely see multiple tiers of wholesale – for example, a rural network owner selling to a wholesale-backhaul specialist, which then offers Ethernet services suitable for macro or small cells. Case in point, when asked about opportunities for the forthcoming rural-focused National Broadband network in Ireland, the main bidder's chief replied: "It's an open access network for any provider to use for any use case, so backhaul is a perfect use case".
Read more about increasing the Mobile Backhaul for Wholesalers