Telco Cloud continues the transition of network functions that started by moving from dedicated appliances to software on virtual machines. Next was the transition to orchestrated virtual network functions (VNFs) and now the industry is moving onto containerized cloud-native network functions (CNFs). As this transition takes place, Telco Cloud will be a combination of virtual network functions (VNFs) and cloud native network functions (CNFs) This represents the forward-looking direction for communication service providers (CSPs) to deliver services from a cloud computing environment. Telco Cloud delivers cloud native and virtual voice application workloads that require elastic scalability, dynamic allocation of resources, high availability, and reliability. Telco Cloud embraces cloud native operational principles, such as Continuous Integration/Continuous Delivery (CI/CD) or an OpenTelemetry framework for observability. As more applications fully migrate onto cloud-native deployments, CSPs will take advantage of the disaggregation of software into multiple microservices enabling more efficient resource utilization, greater agility in scalability, more options for high availability and reliability, and the ability to move application workloads across different cloud environments.
CSP investment in Telco Cloud, as both a construct and a set of robust products and services, will drive the transformation of network infrastructure, enable the automation of operational processes, speed up service delivery, and ultimately improve business competitiveness.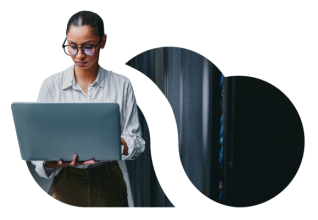 Why is Telco Cloud especially important for 5G?
In the past decade, there have been significant changes in the way mobile network operators implement applications and services. Private data centers transitioned from bare metal servers to private, virtualized, and orchestrated private clouds. And now the next step, driven by 5G requirements, is towards complete cloud-native architectures, for 5G Core, Edge, and RAN infrastructure. Telco Cloud encompasses this migration enabling MNOs to transform themselves from bandwidth providers to advanced connectivity providers with network slicing that creates multiple virtual networks on a single physical infrastructure. MNOs will unlock new revenue streams such as providing dedicated networks for IoT devices or a low-latency network for gaming, and do so much more efficiently which in turn will maximize return on their 5G investment.