One Platform for All of Your Voice Services
Ribbon Voice Sync is a simple concept, combine a number of Ribbon's proven network elements into a single cost-effective software solution to deliver:
Residential & Business Voice Services​
SIP Trunking for Businesses​
Consciously Better
Ribbon Voice Sync Is Different Than Other Options
​Provides both residential & business services (including SIP trunks)
Reduces costs by migrating to all IP interconnect​
Eliminates hardware obsolescence by using virtualized software that can run on industry standard hardware (our professional services team can help you get started)
A common platform that is less expensive for staff to learn & maintain
Assures that providers retain control over their customers, network and margins
All SIP-based & broadband ready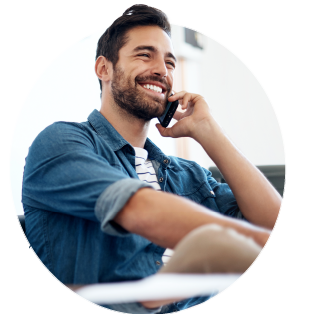 Built for Broadband - RDOF Ready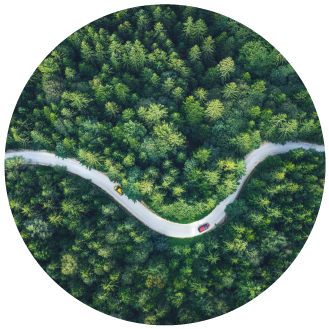 Service Providers and UTelcos are aggressively investing in broadband expansion. The Rural Digital Opportunity Fund (RDOF) and similar government initiatives require deployment of both broadband and telephony services. Ribbon Voice Sync is natively designed to deliver SIP-based services over all manners of broadband. Since Voice Sync is a complete telecom solution, it's ideal for broadband providers that need to start from scratch or for providers that are expanding into new territories and need to combine multiple networks. Unlike some cloud services options, Ribbon Voice Sync gives providers complete control over their service offerings and their telecom costs.
Compatible with almost any broadband last mile
Greenfield or brownfield deployments
Providers control their service offerings and costs
Proven – Industry Leading Ribbon Elements

Voice Sync is a new solution with a modern architecture, but it's also more than battle tested. Every element of the Ribbon solution has been deployed in Tier 1 & Tier 2 environments with million of seats or sessions in-use. That means the software is mature, the functionality is rich and Ribbon's support organizations have years of experience deploying and maintaining the solution elements. Elements include:
Ribbon PSX - Centralized routing and policy
Ribbon Application Server - SIP Call Control (residential & business)
Ribbon SBC SWe Session Border Control (Access & Peering)
Ribbon Billing
Ribbon Element Management
Moving Forward – Not Starting Over
Ribbon has been supporting hundreds of regional and rural providers for decades, we understand your business and your business challenges. That why Ribbon Voice Sync is architected with Ribbon's centralized routing engine, PSX. That allows the solution to interconnect existing Ribbon solutions and 3rd party platforms. Different generations of platforms or business acquisitions may complicate you network design, but that doesn't mean they need to be islands. Ribbon's architecture lets you connect multiple legacy platforms and migrate at your own pace.
Hang up on Nuisance Calls
Ribbon Voice Sync also has the interfaces required for STIR/SHAKEN solutions so providers can meet their regulatory obligations. Use Ribbon's Identity Hub or a solution of your choosing to mitigate nuisance calls.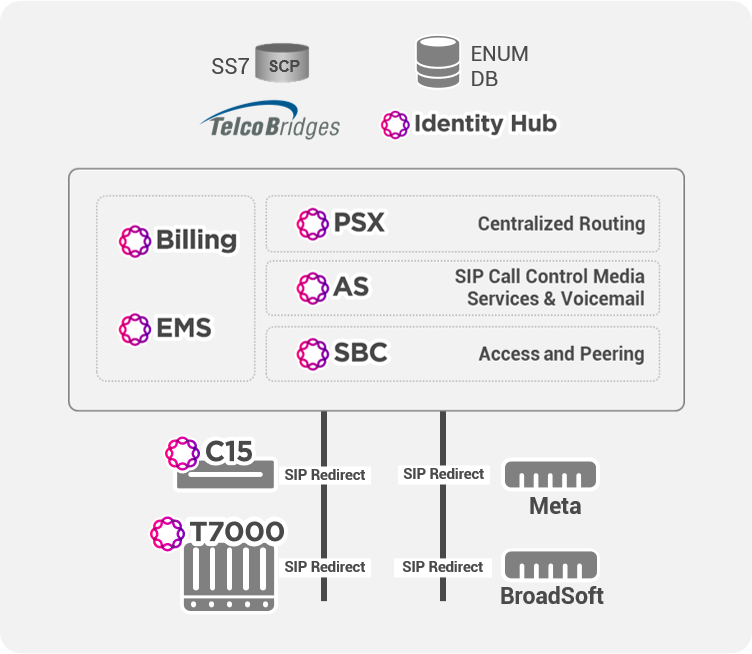 It's the Beginning, Not The End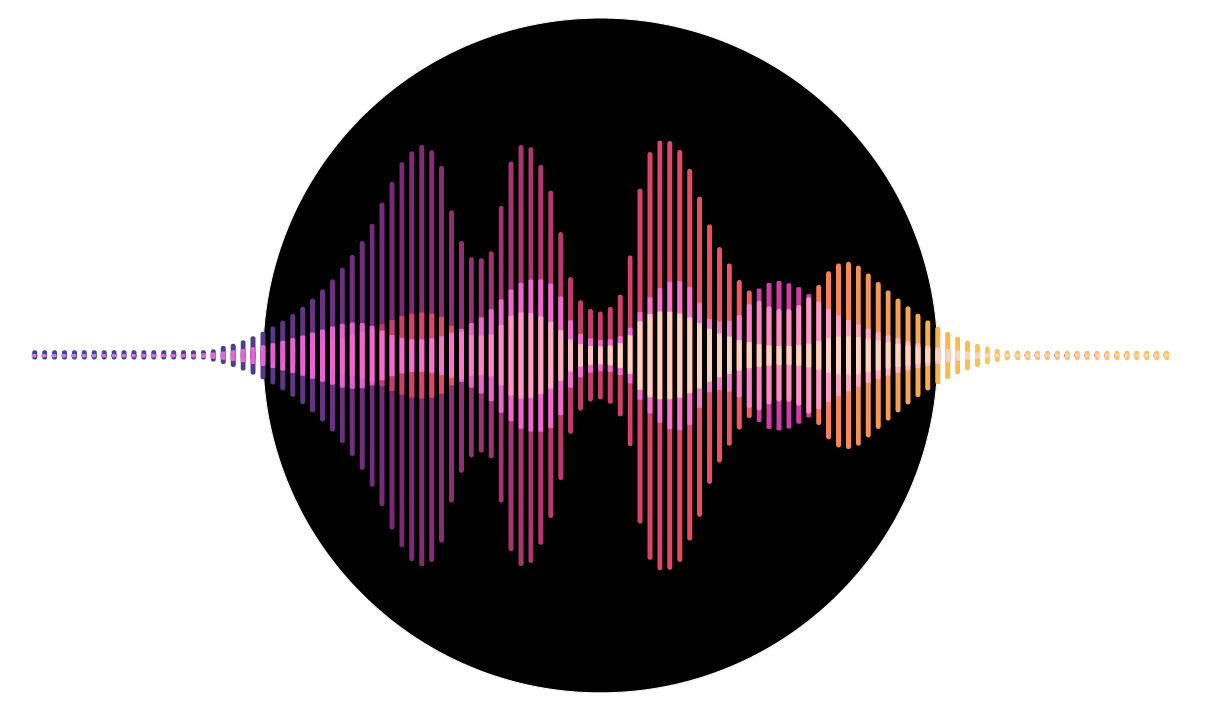 The solutions rich built-in business features can easily be extended to deliver a complete unified communications solution. Easily add:
Soft Clients
Receptionist Console
Call Recording and Compliance
Audio Conferencing
Auto Attendant
Visual Voicemail
Contact Center
Microsoft Teams Integration
The Ribbon Voice Sync Difference
Ribbon's primary business is building communications solutions for service providers, our success is always driven by your success. We developed Ribbon Voice Sync based on decades of personal engagements with our regional and rural customers. We engage at dozens of industry events; we engage at hundreds of face-to-face meetings and we engage in hundreds of support calls and e-mails. The solution is built by Ribbon R&D teams, sold by Ribbon sales teams and supported by Ribbon services teams.
Ribbon Voice Sync delivers better security, better integration and better value than the competition.
Targeted- We created Ribbon Voice Sync to deliver a more compelling and cost-effective solution for regional and rural providers.
Complete–Residential, business, SIP trunking and IP peering services in one solution. End-to-end SIP services make it easy to connect multiple platforms and deliver multiple services.
Proven– Billions of minutes of use underpin each of the solution's elements, combined in a modern for a fresh solution.
Ready for Today & Tomorrow– Fully virtualized software, designed for hardware freedom, enables more options as your business continues to change. Deploy on COTS hardware or in the cloud.