Automated service delivery
Assure network performance
Innovate on a carrier-grade PaaS
Seamless and smooth migration
Muse SDN Orchestration
Muse SDN Orchestration
Muse SDN Domain Orchestration for Ribbon IP Optical solutions helps you to direct your entire network with advanced network planning and multi-layer service creation and provisioning.
Muse™ Applications for Lifecycle Management
Manage the entire lifecycle of services and network applications, from planning to implementation to health
Muse™ Service Applications
Creates different types of services, delivers and supports services instances to specific customers:
Muse™ Network Applications
Ensures the network infrastructure is in place, optimized, and running smoothly to support services: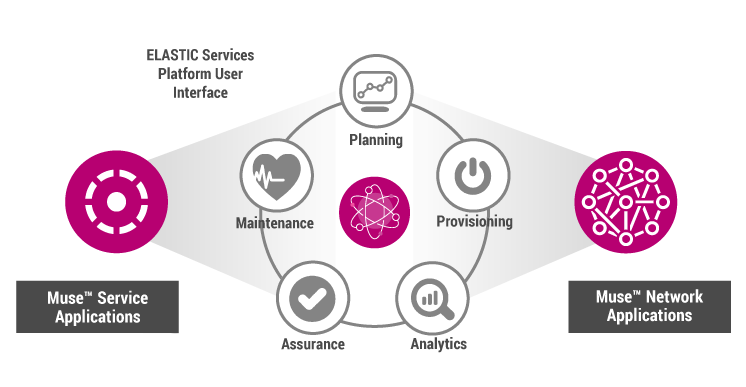 Muse™ Architecture
Muse™ Application Architecture
Muse offers a separation of concerns between applications and infrastructure. For simple control of both Ribbon and 3rd party equipment.