Enterprise UC Migration
UC Migrations
UC Migrations for Enterprises - Premises to Cloud
Session Border Controllers Overview
Session Border Controllers (SBCs) work behind the scenes to ensure that voice, video and data communications flow smoothly and securely between networks and the people who use them.
Use Microsoft Teams as the Campus Phone System
Ribbon SBCs, certified for Direct Routing for Microsoft Teams, are deployed in campuses worldwide to help schools, universities, and colleges migrate communications to the cloud. From a single building to the main campus with tens of thousands of users, Ribbon has solutions. Choose traditional hardware with analog and digital ports to support legacy devices or the latest cloud-native software that scales instantly in Azure, AWS or Google Cloud. Ribbon SBCs also offer solutions for local survivability (Direct routing SBA) in case the Microsoft 365 cloud is unavailable.
Beyond robust security, Ribbon offers solutions for nuisance call (Robocall) mitigation and robust analytics solutions that can correlate Teams data with telecom service data to give administrators a complete view of the campus experience. Of course, Ribbon offers a common management platform so regardless of the size or location of the Ribbon solution, it can be centrally managed, upgraded, etc.
Ribbon SBCs are your line of defense against attacks on your communications services such as Denial of Service and toll fraud. Key capabilities include:
Topology hiding (Back-to-back user agent)
DoS and DDoS policers
TLS/SRTP Encryption
Malformed packet protection
Download Solution Brief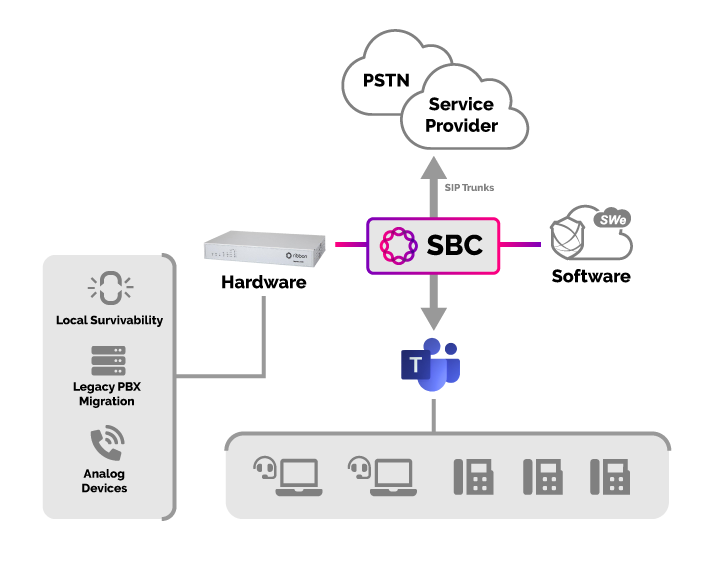 Insightful Analytics for Campus Networks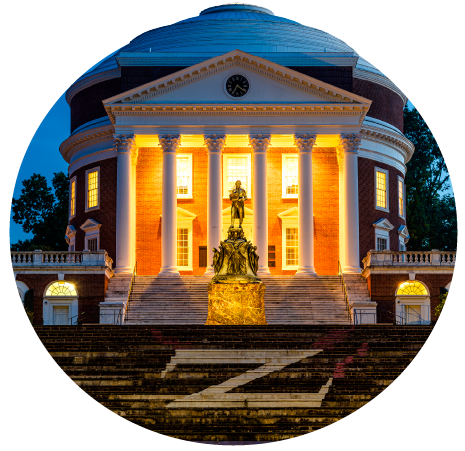 Effectively Monitor and Proactively Respond to Threats
The Ribbon Analytics platform empowers educational institutions to effectively monitor and respond to cyberattacks, fraud, and network operational issues. It's a virtualized solution that quickly and easily integrates with new and existing real-time communications investments. Ribbon Protect, a component of the Ribbon Analytics platform, receives information from various network elements – such as Ribbon SBCs, cloud communication services, and other network devices - and analyzes them for various communications-related security breaches and quality of service issues.
The Ribbon Analytics portfolio provides an end-to-end network view, including call flows and service quality issues. It can use quantitative communications network information to make automated security enforcement decisions, helping protect the network, even when no one is watching. Using Ribbon Protect, these decisions can be pushed to any "enforcer" anywhere in the network
Analytics Brochure
Novant Health - 57,000 Lines, Zero Downtime Enterprise Solutions
Legacy Phone System Upgrade and Replacement
Ribbon has a proven track record of supporting CS2100 customers with impactful software updates, service and support contracts and experienced professional services engagements