UNIFIED 5G xHAUL
ENABLING NEW 5G REVENUE OPPORTUNITIES
Download 5G Native Application Note
Revenue Opportunities for Mobile Network Operators
With 5G, Mobile Network Operators have an opportunity to extend beyond mobile broadband and offer a complete range of telecom services to a new set of markets. 5G is key in unlocking these revenue opportunities
Download 5G for Wholesalers Brochure
Revenue Opportunities for Transport Wholesalers
5G represents a huge growth opportunity for telecoms operators and enterprises able to provide Mobile Network Operators with the advanced 5G xhaul solutions they need
5G xHaul
Ribbon's 5G xHaul solution is a reboot of the traditional mobile backhaul network. Seamlessly integrating IP and Optical, it is architected to provide the service agility, flexile networking assured performance and network/service isolation MNOs need to profitably introduce new services.
Download 5G Whitepaper
5G Voice and Analytics
Ribbon Augments It's 5g Xhaul Portfolio with Solutions for Voice and Analytics
MOBILE & ANALYTIC SOLUTIONS
Analytics and Insights
In today's rapidly changing telecommunications landscape, delivering higher customer satisfaction, operating your network efficiently, ensuring network security and innovating new products & services, are more difficult than they used to be. From the Internet of Things (IoT), Over The Top (OTT) challenges, and mobile application growth through all the way to deployment of 5G network, there will be rich datasets on subscriber and network behavior, preferences, and needs.
4G/5G Mobile Voice
4G/5G Mobile Voice
Mobile service providers are constantly evolving their networks to enable High definition (HD) voice and video communication services such as VoLTE, ViLTE (video over LTE), VoWiFi (voice over WiFi) and RCS (Rich Communication Services). As the demand for IP multimedia communications services grows, the desire to have a high-quality and secure real-time multimedia communication experience increases.
Flexible End to End xHaul
Holistic IP Optical solution Providing the flexibility to deliver optimized xhaul solutions
Software Defined Networking & Orchestration
Provides multilayer IP Optical domain control of the xHaul network
Provides the advanced IP transport capabilities required to deliver 5G xHaul
Provides the powerful, intelligent, optical layer transport required for 5G xHaul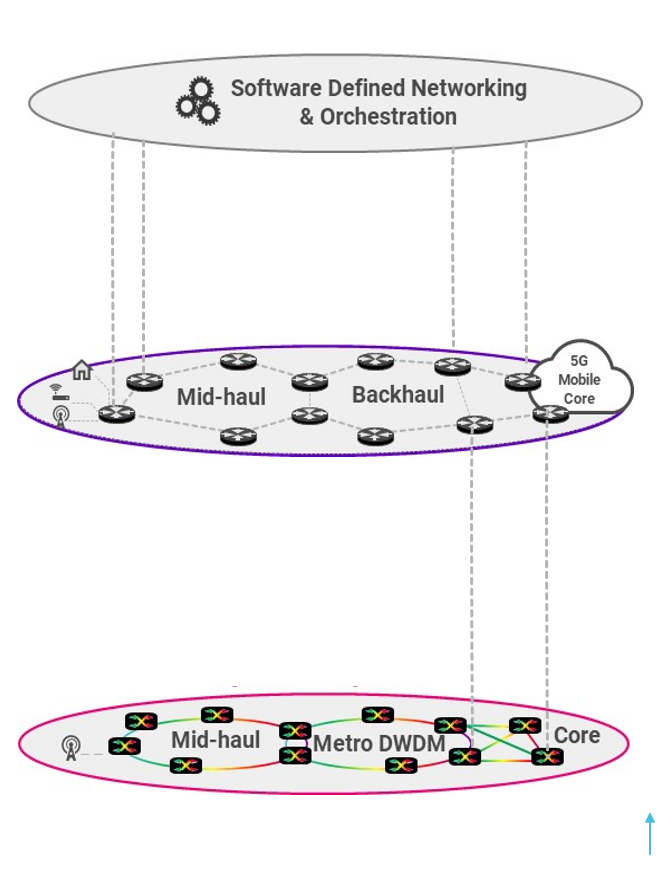 Smart Pluggables
Our Solutions Are Enhanced with a Range of Smart Pluggables Providing Extra Flexibility:
TDM Circuit emulation various pluggables E1/STM
10Gb and 25 Gb smart self-tuning SFP
Intent Driven Domain Orchestration
xHaul Domain Control
Muse SDN Orchestration is Ribbon's automated, service-aware, multilayer IP Optical orchestration for xhaul.
5G Domain Controller Brochure
Disruptive 5G Era
Everything about the 5G era is disruptive – from technology to applications, from competition to ecosystems. In addition to entering the mobile services arena, Transport network operators are in a strong position to gain significant backhaul revenue from this disruptive market place; if they can provide.