Getting Started with Google Voice SIP Link
Getting started is as easy as 1, 2, 3:
Acquire a Google Workspace license with Google Voice enabled.
Select a telecom provider that offers SIP trunks for Google Voice. The telecom provider's SIP trunks will be delivered to a Ribbon SBC deployed in the organization's office, data center, or in the cloud.
Ribbon's Session Border Controller will terminate the SIP Trunks and then forward them to the Google Cloud. The SBC acts as a secure voice firewall, mitigates SIP interoperability issues and manages media connectivity. Most of Ribbon's SBCs are SIP Link certified (see chart below)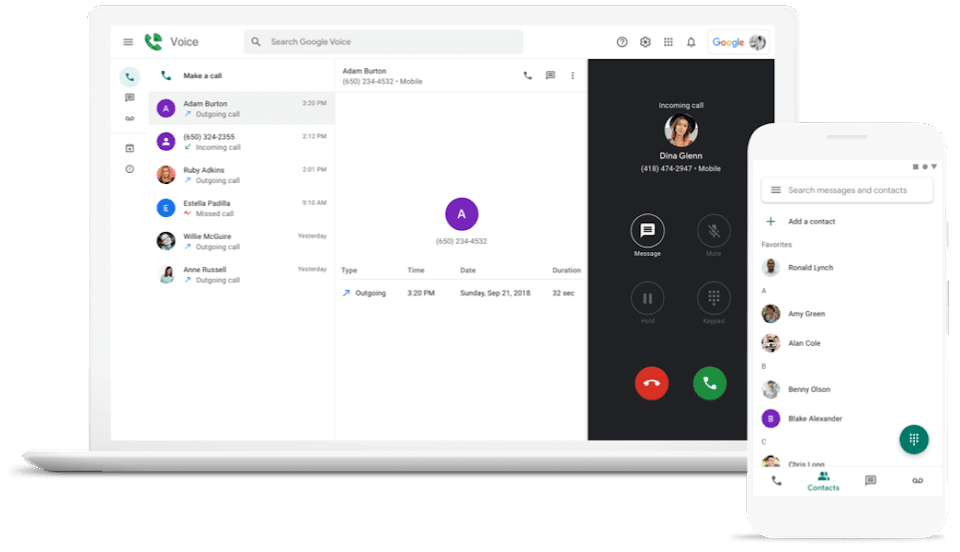 From Headquarter to Branch Offices
Superior Security and Performance
Ribbon SBC
SBC 1000
SBC 2000
SBC SWe Edge
SBC 5400
SBC 7000
SBC SWe

Session Count (concurrent calls)

192

600

1000

75,000

150,000

Server Dependent

Google Certified

●

●

●

●

●

●

T1/E1/ or BRI Ports (connects legacy PBXs)

Up to 2 T1/E1
or 12 BRI ports

Up to 16 T1/E1 – 2 x 8 T1/E1 spans

Local gateway required

Local gateway required

Local gateway required

Local gateway required

FXS Ports (analog phones, fax, etc.)

Up to 24 FXS ports

Up to 48 FXS ports
– 2 x 24 ports

Local gateway required

Local gateway required

Local gateway required

Local gateway required

FXO Ports (analog lines for emergency calling, etc.)

Up to 12 FXS ports

Local gateway required

Local gateway required

Local gateway required

Local gateway required

Local gateway required
What is the SBC's Role in Google Voice SIP Link?
Google SIP Link requires a Google-certified SBC to act as a bridge between Google Voice and an organization's telecom provider. The session border controller provides multiple functions:
Security – it acts as a voice-aware firewall, protecting the voice traffic itself and it prevents bad actors from entering the data network via the voice network
Interoperability – Ribbon's SBCs can adjust key deployment parameters to best match your telecom provider's requirements, making SIP Link setup easy and trouble-free
Legacy Connectivity – many organizations still have analog phones, elevator phones, door phones, and fax machines. Ribbon's hardware-based SBCs have analog ports (FXS and FXO) to keep these assets connected and available.
Migration – organizations may have technical or business requirements that require the old PBX to stay connected for an extended period. Ribbon SBCs can provide SIP forking and simultaneous ringing so that both Google Voice and the legacy PBX share connectivity.
Resiliency or Failover – Ribbon SBCs have multiple options to manage disruptions in service depending on the deployment model. These tools can keep your organization connected even if the unexpected happens.
Google SIP Link Bring Your Own Carrier (BYOC) Deployment Model with a Ribbon SBC

Proven Professional Services Organization
Ribbon has decades of experience building session border controllers for the world's largest carriers. That's why Ribbon understands the importance of reliability and efficiency. Our software and hardware are designed to be operational 24/7, even during upgrades. Ribbon SBCs have undergone rigorous 3rd party testing to prove they can withstand withering attacks while continuing to protect the network.
It's no surprise that the largest financial institutions, governments, utilities, healthcare organizations, universities and more, trust Ribbon. We've helped organizations of all sizes, in more than 140 countries, move to the cloud. We can help you too.