Why Ribbon?
Assure
Network performance
Innovate
On a carrier-grade PaaS
Seamless and Smooth migration
Muse™ Applications for Lifecycle Management
Manage the entire lifecycle of services and network applications, from planning to implementation to health
Muse™ Service Applications
Creates different types of services, delivers and supports services instances to specific customers:
Muse™ Network Applications
Ensures the network infrastructure is in place, optimized, and running smoothly to support services: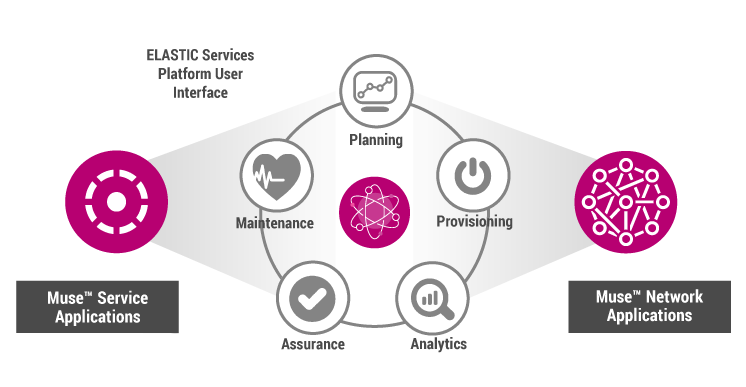 Muse™ Architecture
Muse™ Application Architecture
Muse offers a separation of concerns between applications and infrastructure. For simple control of both Ribbon and 3rd party equipment.