Microsoft Solutions
Visibility, Assurance and Analytics for Microsoft Teams
Transforming Raw KPIs into Actionable Insights

Visualizing RTC Service Quality Characteristics

Detecting Potential Issues Before They Impact End-Users
Gain end-to-end visibility and Intelligence into your communications networks, devices, and users
Ribbon Analytics Demos
Body
Demos that show you how to be in charge of your voice network and Microsoft Teams Calling!
What Do I Need to Get Started with Teams Calling?
Getting started is easier than you think, here are the 4 key requirements:
Microsoft Phone System license in Microsoft 365 (typically included in the E5 package and an add-on for E3 – check your contract for details).
A telecom provider that can provide SIP Trunks for Teams (AKA a dial tone provider). SIP Trunks are the industry term for what Microsoft calls Direct Routing. If you choose a new dial tone provider, you will need to either port your existing phone numbers to the new provider or get new phone numbers (the provider can offer details and timing for each option).
A Microsoft-certified Session Border Controller to terminate the SIP Trunks (All of Ribbon's session border controllers are fully certified). The SBC acts as a voice firewall and can mitigate interoperability issues.
A trained staff member or an IT professional who can assist with the solution set-up.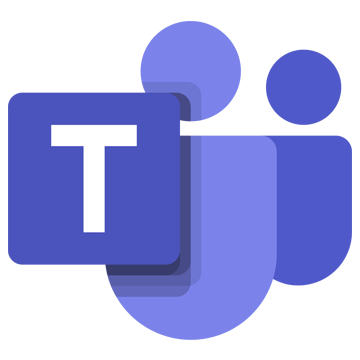 Microsoft Teams Direct Routing Dummies Guide
Use Teams as your office phone system | Learn about Microsoft Direct Routing | Pick the right Session Border Controller (SBC)
Microsoft Survivable Branch Appliance Support
Enable Teams users to make and receive calls to/from the public telephone network if Microsoft 365 becomes unreachable. Microsoft's Survivable Branch Appliance (SBA) capabilities are available for the SBC 1000 and SBC 2000 (Server Module required) as well as offered as fully virtualized software in concert with the SBC SWe Edge. Ribbon enterprise SBCs already provide support for resilient WAN connections, adding Microsoft's SBA services provides the next level of resiliency by assuring that users can still make and receive calls, in the event of a WAN or cloud outage. Microsoft SBA services are tightly integrated into the SBC's Easy Configuration Wizard, making set-up and administration as simple as point and click. Ribbon eliminates any SBA-related command-line administration or stand-alone security certificate management.
The SBC 1000 and 2000 also support traditional analog and digital circuits (POTS, BRI, T1/E1 circuits) for an additional level of redundancy, beyond SIP trunk connectivity. Learn more by downloading the SBA Datasheet
Survivable Branch Appliance (SBA) for Microsoft Teams
Survivable Branch Appliance (SBA) for Microsoft Teams
Find out the details how our SBCs support Microsoft Teams Survivable Branch Appliance in your network.
What is the SBC's Role in Direct Routing?
Microsoft requires a certified SBC to act as bridge between Teams and the telephone network. The session border controller provides multiple functions:
Security – it acts as a voice-aware firewall and encrypts traffic to protect the voice traffic itself and to prevent bad actors from entering the data network via the voice network
Interoperability – not every SIP Trunking provider is identical, Ribbon's SBCs can adjust key parameters to make set-up easy and trouble-free
Legacy Connectivity – many organizations still have analog phones, elevator phones, door phones and fax machines. Ribbon's hardware–based SBCs have analog ports (FXS) to keep these assets working for years to come
Migration – often organizations want to slowly migrate to Teams, keeping their legacy PBX in place for weeks or even months or years. Ribbon SBCs can provide simultaneous ringing so that both Teams and the old PBX share connectivity.
Resiliency or Failover – Ribbon SBCs support Microsoft's Survivable Branch Appliance (SBA) to provide basic calling services even if the Microsoft 365 cloud is unreachable. Further, Ribbon supports WAN resiliency and several other options to manage disruptions in service, depending on the deployment model. These tools can keep your organization connected even if the unexpected happens.
Eastman Case Study Testimonial
Eastman Voice Network Moderization Case Study
Learn how Eastman implemented a cost-effective Microsoft Teams Direct Routing solution with Ribbon SBCs
Use the Azure Cloud
Easily deploy Ribbon SBC software in the Cloud
Ribbon's SBC Cloud Native Edge (SBC CNE Edge), and SBC Software Edition Edge (SBC SWe Edge) can operate natively in the Cloud. In minutes, an organization can deploy a Ribbon SBC via the Azure Marketplace to connect Teams Direct Routing to a telecom provider. There is no hardware to deploy or manage and the solution can scale up or down as needed. Ribbon even offers a 30-day trial license so your organization can try it out.

Small & Medium Business and Branch Offices
From the Cloud, Our Hardware or Your Hardware
The same capabilities, choose the deployment model that fits your needs
Ribbon's Session Border Controller software is designed to operate from the cloud, as a virtual instance in a data center or on Ribbon own appliance hardware. Unlike our competitors that try to force a deployment model or ask organizations to sacrifice functionality, with Ribbon the choice is yours.
Service Type
SBC SWe Edge software on Azure Cloud
Software Image
SBC SWe Edge
Turnkey Ribbon Appliance - SBC 1000
Turnkey Ribbon Appliance - SBC 2000
Microsoft Certified
●
●
●
●
Award Winning Security
●
●
●
●
Tones & Annoucement Support
●
●
●
●
Comfort Noise & Silence Supression
●
●
●
●
Network Jitter Compensation
●
●
●
●
Music on Hold
●
●
●
●
Transcoding
●
●
●
●
Purchase Model
Monthly as a Service
One-time Purchase
One-time Purchase
One-time Purchase
Support Contract
Included
Annual Purchase
Annual Purchase
Annual Purchase
Maximum Users
5000
5000
600
1000
Maximum Concurrent Calls
1000
1000
192
600
T1/E1/ or BRI Ports (connects legacy PBXs)
Local gateway required
Local gateway required
Up to 4 T1/E1 or 12 BRI ports
Up to 16 T1/E1 – 2 x 8 T1/E1 spans
FXS Ports (analog phones, fax, etc.)
Local gateway required
Local gateway required
Up to 24 FXS ports
Up to 48 FXS ports – 2 x 24 ports
FXO Ports (analog lines for emergency calling, etc.)
Local gateway required
Local gateway required
Up to 12 FXO ports
Local gateway required
More on SBC SWe Edge Azure
More on SBC SWe Edge
More on SBC 1000
More on SBC 2000
Learn More About Microsoft Teams Direct Routing
Unparalleled Scale and Performance for Large Enterprise
Tens of thousands of sessions built on a high availability architecture
Almost every element in Ribbon's Session Border Controller portfolio is Microsoft Teams certified. That means that even the largest enterprises or any organization that requires 99.999% up time for their Teams calling environment has a solution from Ribbon. And Ribbon SBCs don't sacrifice security or media services to create scale "on paper". Ribbon SBCs can also transcode tens of thousands of media sessions and process tens of thousands of SIP registrations, all at the same time.
Ribbon has decades of experience building session border controllers for the world's largest service providers. Our hardware and software is designed to be operational 24/7, even during upgrades. Ribbon SBCs have undergone rigorous 3rd party testing to prove they can withstand withering attacks and continue to protect the network. Multiple models are FIPS 140-2 certified and have also been JITC certified by the US Department of Defense. Organizations can choose software only deployments or the industry's most robust hardware & software solutions.
| Service Type | Software Image SBC SWe | SBC 5400 | SBC 7000 |
| --- | --- | --- | --- |
| Microsoft Certified | ● | ● | ● |
| Session Capacity - Simultaneous | Resource Dependent | Up to 75,000 Sessions | Up to 150,000 Sessions |
| Transcoded Sessions (codec dependent) | Resource Dependent | Up to 40,000 Sessions | Up to 130,000 Sessions |
| JITC and FIPS-140-2 certified | ● | ● | ● |
| Embedded Policy/Routing Engine | ● | ● | ● |
| Centralized Policy/Routing Option via Ribbon PSX | ● | ● | ● |
| Real-time streaming of RTCP for Ribbon Analytics | ● | ● | ● |
| Modular Hardware Design for Resource Scaling | N/A | ● | ● |
| Robust Multi-codec Video Support | ● | ● | ● |
| Network-wide Licensing Model | ● | ● | ● |
| Cloud Deployments | Vmware, KVM, OpenStack, Amazon Web Services & Google Cloud | N/A | N/A |
| | More on SBC SWe Software | More on SBC 5400 | More on SBC 7000 |
Stone Brewing Deploys Ribbon SBC
Stone Brewing Deploys Ribbon SBC
When COVID-19 shut down of their offices, Stone Brewing rapidly rolled out Microsoft Teams Direct Routing using a Ribbon SBC, deployed in Azure. The solution enabled employees to take and make business calls from home, assuring they could stay connected to their global base of customers.