How to Migrate SIP Trunk to Microsoft Teams?
There are three main options for migrating Session Initiation Protocol (SIP) trunks to Microsoft Teams: Direct Routing, Microsoft Operator Connect, and Microsoft Calling Plans for Team.
What is Teams Direct Routing?
Microsoft Teams Direct Routing enables an organizations to connect Teams to their phone systems (PTSN) and other legacy hardware, such as alarms, doors, and other analog-based devices via a Teams certified Session Border Controller (SBC). Microsoft requires a certified SBC to secure the communication connection between the telecom provider and the business' data network. Learn More about Teams Direct Routing.
What is Microsoft Teams Operator Connect?
The second option is Teams Operator Connect, a cloud-to-cloud interconnect that enables SIP Trunk connectivity to Microsoft Teams deployments. Operator Connect is an alternative to Direct Routing that simplifies connectivity to a telecom provider. Learn More about Operator Connect.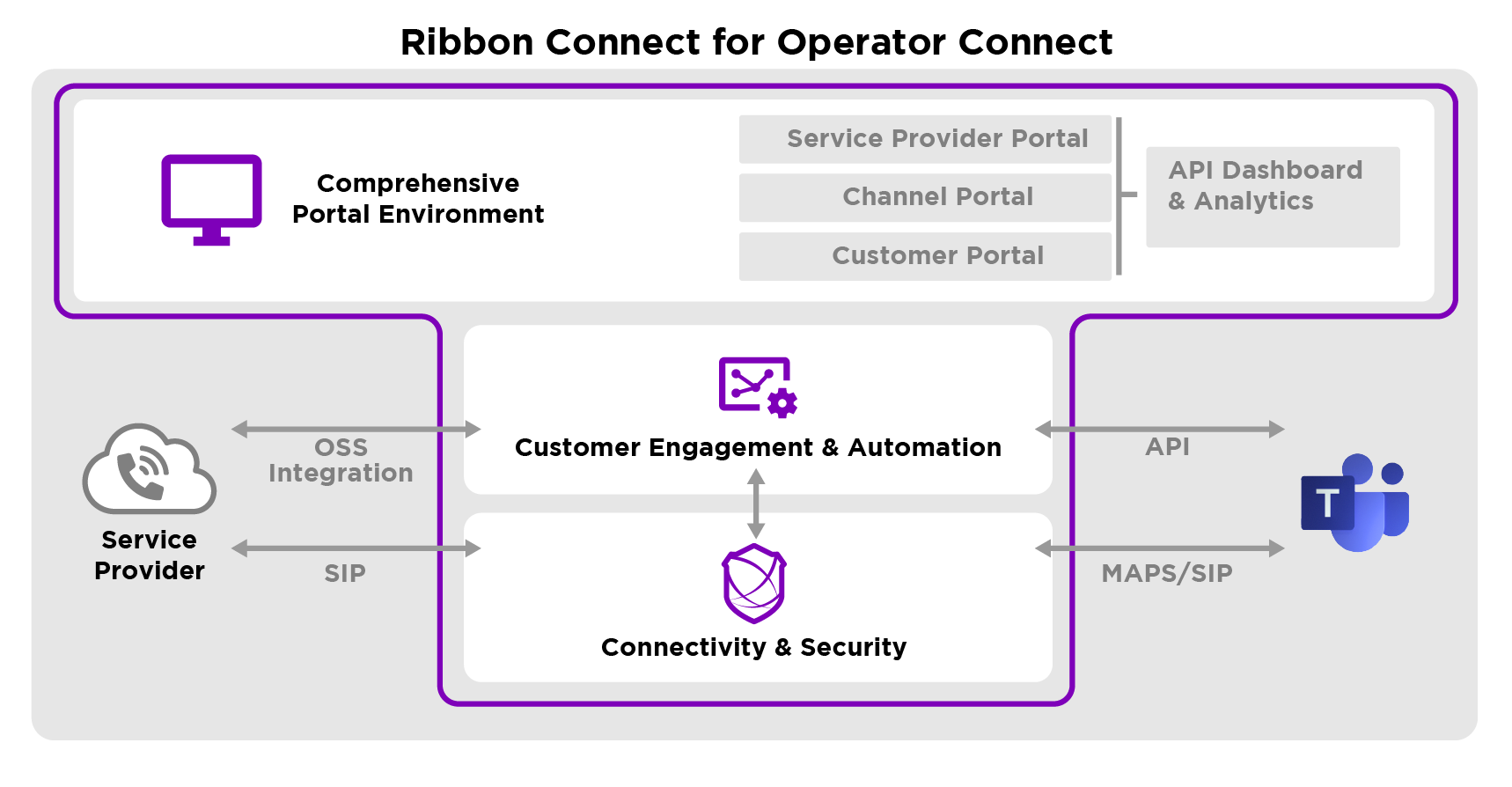 The third option is to use Microsoft Calling Plans for Teams, which allow businesses to purchase calling plans directly from Microsoft.
Benefits of Migrating SIP trunks to Microsoft Teams
Teams offers a range of cost-effective calling plans that can help businesses reduce their telephony costs significantly. Microsoft Teams provides a unified platform for all communication and collaboration needs, eliminating the need for multiple management systems. Teams enable employees to communicate and collaborate more effectively with features such as instant messaging, audio/video conferencing, and document sharing. By using a unified platform for all communication and collaboration needs, organizations can leverage the growing hybrid, flexible work environment.
Considerations when Migrating SIP trunks to Microsoft Teams
However, there are some trade offs that must be considered when migrating to Microsoft Teams. Direct Routing requires the integration and maintenance of hardware and software in a network, while Operator Connect is only available in a limited number of markets (North America, Western Europe and Asia) and service providers.
How to Implement Microsoft Teams in my Organization?
Organizations need the ability to pivot to remote communications very quickly, and SBC Software Edge (SBC SWe Edge) has a new Quick Launch offer in the Microsoft Azure Marketplace that enables just that. SBC SWe Edge is certified for connecting to Teams. Ribbon has been working with Microsoft for years to help develop and enhance the capabilities of Phone System, their cloud-based PBX. Continuous changes and improvements to Phone System are tested on Ribbon SBCs before being committed to Microsoft 365.