Download our Session Border Controllers for Dummies
View the SBC Dummies Guide for more information on Ribbon's SBCs
Service Provider Core Network
Ribbon's family of next-generation session border controllers (SBCs) provide robust security, simplified interoperability, advanced session management, and carrier-grade reliability for fixed, mobile, cable, and wholesale service providers. Ribbon's SBCs offer powerful deployment flexibility that meets or exceeds the demanding levels of security and service quality for applications such as SIP trunking (including Microsoft Teams Direct Routing), Unified Communications, Network-Network Interconnection, VoLTE, VoWiFi, and RCS. Ribbon SBCs deliver network security, routing and policy management, overload controls, SIP normalization along with IPv4-IPv6 interworking, and robust media transcoding. They also deliver support for STIR (Secure Telephone Identity Revisited) and SHAKEN (Signature-based Handling of Asserted information using toKENs) standards for caller authentication.
Public Cloud and Virtualized Software
Deploying unified communications, conferencing, collaboration or contact centers applications on a public cloud (AWS, GCP, Azure) is becoming commonplace. Until recently, many of the SBCs available in the public cloud didn't deliver the security, scalability, reliability or functionality required to deliver carrier-grade services. Ribbon's virtual, cloud-native SBC Software Edition (SWe) can meet security and interworking needs today and in the future.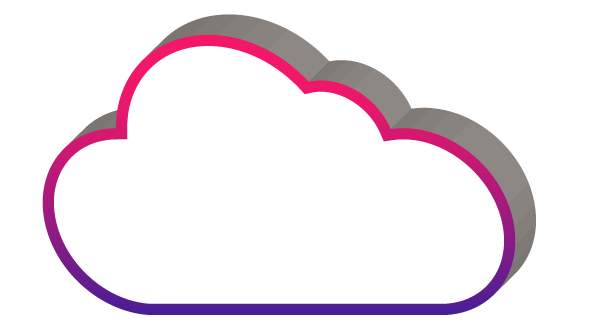 Network Functions Virtualization (NFV)
Many service providers are seeking to deploy NFV in their private cloud environments. Ribbon virtual network functions (VNFs) are designed as cloud native microservices that ensure automation, orchestration, elasticity and scalability in geo-distributed, multi-cloud, core and edge topologies. Ribbon's SBC SWe is part of a suite of OpenStack-based VNFs developed to align with both ETSI and ONAP. Best of all, the SBC SWe shares its software code base with the SBC 5000 and 7000 portfolios, making it is one of the most trusted security solutions on the planet.
Turnkey Hardware Platforms
Ribbon SBC platforms are known for their performance and scale, even while under attack. Ribbon 5000, 7000 and SWe SBCs share a common code base that makes them easier for organizations to operationalize and maintain. Our SBCs are designed to support emerging services such as high definition (HD) voice and video, Voice over Long-Term Evolution (VoLTE) and Rich Communications Services (RCS), without sacrificing performance or security. In fact, the SBC 7000 touts the industry's highest scale – up to 150,000 sessions with fully enabled security, media and transcoding features. It supports nearly 10 times more Secure Real-Time Transport Protocol (SRTP) sessions than any other SBC on the market. Review all the hardware-based platforms below:
Service Provider Intelligent Edge
The dramatic rise in hosted and cloud-based services creates opportunities for service providers to deliver high-value services. However, it also creates new challenges in terms of deployment and management. As businesses move their communication services to the cloud, they expect service providers to proactively manage and secure those services. Ribbon's Intelligent Edge™ portfolio is designed to meet the demanding needs of service providers looking to deploy Unified Communications and SIP Trunking, including Microsoft Teams Direct Routing, with a high degree of security and quality. Ribbon provides both hardware and software-based solutions. Ribbon hardware can act as full-fledged service demarcation devices for enterprise edge networks and provided analog or digital ports to simplify migration of legacy PBXs, call centers and analog devices. In addition Ribbon offers software only solutions that can be deployed on virtualized hardware or the public cloud (in Azure and AWS). Ribbon's EdgeView Service Control Center provides centralized management and zero touch provisioning. It's no wonder that Tier 1 service Providers have over ¼ million EdgeMarcs deployed.
STIR/SHAKEN and Identity Assurance
Ribbon's Core SBC portfolio plays an important role as an enabler for our customer's implementation of STIR/SHAKEN. SBCs interwork with call controllers and the Ribbon PSX to handle caller authentication or verification request queries and update the information in the SIP message per the response. In addition, SBC CDRs can be fed into Ribbon Analytics to assist in determining potential robocall or fraud call attempts. Our STIR/SHAKEN SBCs:
Microsoft Teams Calling
Microsoft Teams is the fastest growing business application in the company's history. Service providers can tap into this market by connecting SIP trunks to the Microsoft Phone System through Direct Routing.
Ribbon's extensive portfolio of Microsoft-certified session border controllers, coupled its with experience in service provider networks, make Ribbon SBCs the perfect solution for connecting SIP trunks to the Microsoft Phone System.
Ribbon has solutions for the core of the network as well as the enterprise edge (both physical and virtual).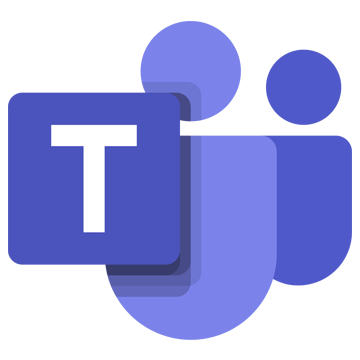 Microsoft Certified Core SBCs
Microsoft Certified Edge SBCs
| SBC Product Line | Microsoft Certified | Edgeview Management | Maximum Scale | Fit | Hardware | Notes |
| --- | --- | --- | --- | --- | --- | --- |
| SBC SWe Lite | ● | ● | 1,000 Sessions | Enterprise or Small Business | Virtualized & Public Cloud | Available in Azure Marketplace |
| SBC 1000 | ● | | 192 Sessions | Enterprise or Small Business | Turnkey Hardware | FXO/FXS Ports |
| SBC 2000 | ● | | 600 Sessions | Enterprise or Small Business | Turnkey Hardware | T1/E1 & FXS Ports |
| Edgemarc 2900 | ● | ● | 300 Sessions | Enterprise or Small Business | Turnkey Hardware | FXS & PoE Options |
| Edgemarc 4000 | ● | ● | 500 Sessions | Enterprise or Small Business | Turnkey Hardware | T1/E1 & FXS Ports |
| Edgemarc 6000 | ● | ● | 500 Sessions | Enterprise or Small Business | Turnkey Hardware | LTE WAN Option T1/E1 & FXS Ports |
| Edgemarc 7000 | ● | ● | 2,000 Sessions | Enterprise or Small Business | Turnkey Hardware | 7400 Includes Dual Hot Swappable PSU |
Cloud Native Session Border Controllers (SBCs)
Cloud Native Session Border Controllers (SBCs)
With SBC SWe, enterprises can deploy the SBC SWe on any virtual or cloud environment without compromising scale and performance – no truck roll needed.