Pricing for Cloud2Edge Complete
Cloud2Edge Complete enables customers to "pay for only what you need." Pricing is independent of device or size of a site, meaning a small site or large site pay the same rate regardless of the volume of voice and data traffic. Cloud2Edge Complete also lowers the barrier to entry as hardware costs are reduced.
Unlimited Call Volume Usage
Cloud2Edge pricing is based on the number of EdgeMarc Intelligent Edge™ devices under management (sold separately). No matter how small or how large the site, you pay a single flat rate per device. Because the usage is bundled within the monthly price, EdgeMarc Intelligent Edge™ device pricing is considerably lower than comparable perpetual licensed EdgeMarcs.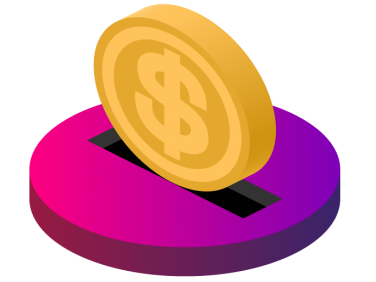 FAQs about Cloud2Edge Complete
What is Cloud2Edge Complete?
Cloud2Edge Complete is a subscription-based offer that combines everything you need for Network Edge Orchestration into a single monthly price point. It eliminates the need to license by the number of concurrent calls, instead of providing a single price per site independent of the number of users or calls. Sites with 5 or 500 phones will pay the same monthly price. Cloud2Edge includes the following components in the monthly price:
The EdgeView Service Control Center
Support and maintenance for EdgeView and any EdgeMarcs under management
Reduced hardware prices as the call licensing is now included within the Cloud2Edge monthly price.
What are the benefits of Cloud2Edge Complete?
The key benefits are:
An "op-ex" cost model. Cloud2Edge Complete eliminates the substantial up-front investments associated with a "cap-ex" purchasing model. You pay for only what you need, and as you grow, you can incrementally add more capacity.
Pay for only what you need. With Cloud2Edge Complete, usage is mostly eliminated with a flat price per unit per month.
Reduced hardware costs. As call usage is now included in the monthly service fee, device pricing is significantly reduced.
What are the purchasing options?
Cloud2Edge Complete is available in a monthly recurring model. A 36-month commitment is required.
Can existing (currently fielded) EdgeMarc units be added to Cloud2Edge?
Yes, existing customers can take advantage of Cloud2Edge in a single environment. Since existing units were purchased at a higher price (i.e., bought a unit with perpetually licensed concurrent calls) and in many cases have purchased EdgeView licenses, these units will pay a lower price point.
The terms are:
Customer will pay the lower rate for as long as the unit is active on the network.
Once a unit has been replaced, it will revert to the regular Cloud2Edge pricing (an RMA unit will stay at the lower price).
Legacy units do not affect any quantity discounts for the non-legacy unit pricing.
Licensing for legacy units will not change (i.e., if they are currently licensed for ten calls, they stay at ten calls). The customer can purchase license upgrades if need be.
What about upgrades?
PA Cloud2Edge customer is entitled to all product upgrades during the term of their contract. The EdgeView Service Control Center has been completely redesigned to improve workflow and add enhanced troubleshooting functions.
What is the implementation process?
A high-level customer turn-up and billing process is as follows:
Customer signs contract for Cloud2Edge. If any legacy units are added, they will be tabulated and billed accordingly.
Ribbon will configure EdgeView and its components in the customer's data center.
Upon installation completion and customer approval, the contract term begins.
The customer will add EdgeMarc devices to their network at whatever interval they desire.
At the end of the month, Ribbon will tabulate the number of "new" and "legacy" units on the network and bill for the service.
What about EdgeMarc devices used for Cloud2Edge?
EdgeMarcs will be configured specifically for Cloud2Edge Complete and can only be used for the Cloud2Edge Complete offering. If a customer tries to use a Cloud2Edge Complete EdgeMarc in a non-Cloud2Edge Complete installation, the device will not function. Cloud2Edge-enabled EdgeMarc devices are available from Ribbon distributor partners such as Ingram Micro, Jenne, and ScanSource.
What if I'm interested in a managed service where I don't want to host EdgeView and manage my own environment?
A number of partners host and manage EdgeView as well as help manage your environment. Contact your Ribbon sales representative for more details.
Can I become a Cloud2Edge partner and resell the service?
Yes! A Universal partner can become a managed service provider of Cloud2Edge Complete. A Universal partner would host their own multi-tenant version of EdgeView and provide Tier 1 or Tier 2 support to their customers. Contact your Ribbon sales representative for more details.
Is there a minimum number of EdgeMarcs that must be ordered at the time of the Cloud2Edge Complete subscription services?
No, there is no Minimum Order Quantity (MOQ), but the customer will start being billed no later than 60 days after contract signing even if no EdgeMarcs are enabled.